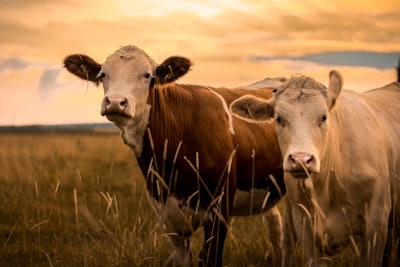 Assuring the quality and safety of inbound cereal grains and other feed raw materials includes routine mycotoxin monitoring and preventive management. Rapid testing technologies, such as lateral flow strip tests, enable feed operations to quickly identify lower quality ingredients and prevent their entry into the processing stream.
Produced by naturally occurring, soil-borne molds, mycotoxins tend to occur in conjunction with severe weather patterns such as drought, humidity, hail or extreme winds. Insect damage can also open a crop up to otherwise preventable infection and contamination with mycotoxins such as aflatoxins, fumonisin, vomitoxin (DON), zearalenone, T-2/HT-2 and ochratoxin.
Each mycotoxin is capable of impacting the immediate and long-term health, reproductivity and growth potential of livestock and companion animals, resulting in the need for vigilance across the animal feed value chain.
VICAM equips global ingredient suppliers and feed manufacturers to monitor mycotoxins for preventive management as well as finished product quality verification.

Afla-V ONE is the world's FIRST lateral flow strip test for aflatoxin detection in finished feed and pet food formulations.
Detect and quantify total aflatoxins in 5 minutes*
No sample batching required – on-time aflatoxin results when you need them!
Eliminate toxic calibration chemicals, improve safety & sustainability
Myco 5-in-1 PLUS offers single or multi-mycotoxin testing using a common, water-based extraction for up to 6 mycotoxins in less than 10 minutes (for cereal grains and raw materials)
Detect single or multiple toxins – no unnecessary consumables or costs
AQUA extraction is water based, safe and sustainable
Highly sensitive, accurate results for field or laboratory testing