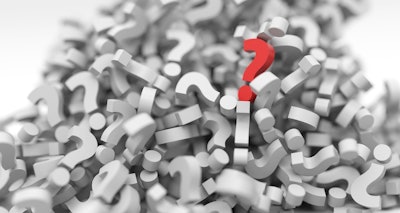 Oftentimes, you will hear people say that a business must grow or get bigger to be successful. Eat or be eaten. Grow or die. Bigger is better. The list of clichéd advice goes on and on. And, frankly, there are many advantages to scale, to growth which we will discuss below. So, do you have to get bigger to be competitive long-term? The simple answer to this question is no, you do not need to grow larger to stay in business. However, you do need to think seriously about how you will stay competitive if growth is not part of your plan. In this column, we will investigate some of the trade-offs associated with size and help you think about how growth should be considered as you develop the longer-term strategy for your feed and grain business.
Does size matter?
Larger businesses definitely benefit from the opportunity of putting "economies of scale," to work. As most of you know, economies of scale are defined as: "the cost advantages that enterprises obtain due to size, output, or scale of operations, with cost per unit of output generally decreasing with increasing scale as fixed costs are spread out over more units of output." For example, think of how your business compares to that of Walmart — one of the largest retailers in the world. Walmart has a distinct competitive advantage because their scale offers them potential advantages on every front: in purchasing, in negotiating, in supply chain efficiencies. Ultimately, these translate into an ability to undercut rivals on price. How are other businesses supposed to compete with the Walmarts of the world?
While it may be difficult to compete on price, you can compete on other levels. Michael Bergdahl, an online consulting expert, says that offering higher quality products is something that the Walmarts are unable to do. Walmart tries to be "all things to all people" by offering anything consumers could want under one roof — a one-stop shop. On top of that, they hold their prices very low. However, not everyone wants the lower quality and the lowest price.
Kusman Ailawadi, a professor of marketing at Dartmouth University, says that trying to be similar to Walmart is not a productive business strategy — you have to find some other source of competitive advantage. In fact, Raymond Flandez of the Wall Street Journal summarized a two-year study conducted by the Tuck School of Business at Dartmouth University in Hanover, N.H. He reported that after new Walmart stores opened in different regions of the country, "local supermarkets in seven regions of the U.S. suffered sales declines of 17%, while mass merchandisers saw sales fall 40% and drug stores saw a 6% decline in sales. And when prices were reduced or when the assortment carried by the local store was reduced, sales dropped further, to an average of 20% to 25%." Hence, we would argue that it is much better to find a way to be "different," and find diverse ways to compete in your marketplace.
Ailawadi further advises that local retailers should generally move away from lower quality products and expand their product assortment. It is important to always be aware of your competition, and to be clear of what sets you apart from them. The factors that make you different must be easily recognizable, and ultimately serve as your point of difference in the market.
So what is the lesson here for a feed and grain business? We would state that in order to be different, you must identify your niche in the market and build a point of difference through your strategy. In the feed and grain industry, your business can do this by focusing on something that sets your firm apart from others or gives you an advantage. You do this by delivering unique value to your farmer customers — something a competitor can't or won't do, is central to this idea. Often businesses are skeptical of developing a niche or focusing on building a point of difference for fear it will narrow their sales and/or cut into their profit margin. If done right, your point of difference will not limit sales, but it will help you build strong relationships with targeted customers.
Find your niche
In order to develop an effective niche, you must know your target audience. (We have discussed this in "Market Segmentation: Making it Work in Your World," October/November 2007; and "Exploring the Needs and Desires of Your Customers," January 2010.) Once you truly understand your target market, marketing strategies are developed with more clarity, as is deciding where to invest your money. Having a clearly defined niche gives you the ability to maximize your marketing budget. A clearly defined niche market also makes it easier to develop new product ideas or services that will appeal to your specific niche. You also have the upper-hand at establishing yourself as a leader in your market. Clarity with respect to your niche puts you in a great position to deliver what your farmer customers want and need more effectively than competitors can.
Entrepreneur magazine lists seven steps in developing your niche. First, make a wish list. Who do you want to do business with? It is important to recognize that you cannot do business with everyone, so be specific. Identify the geographic range and types of farmers and other businesses you want to target. Second, focus. Remember, you can't be all things to all people, and smaller can actually be "bigger." Do some research and explore carefully what you do best. The third step is to describe your customer's worldview. By imagining the perspective of potential customers, you can get an idea of their needs and wants. While we are sure you work hard to stay in touch with your customers and prospects, periodically stepping back and really doing a deep dive into how their needs are changing can be a great exercise — and may give you important new insights as you think about building a point of difference.
Fourth is to synthesize. At this point, your niche should be taking shape. You have outlined your ideas, the customer's and prospect's needs, and are ready to begin something new. Entrepreneur has written that a good niche has five qualities: It takes you where you want to go and is aligned with your long-term vision, customers want it, it is carefully planned, it is one-of-a-kind, and it evolves over time, meaning you have the ability to develop different profit centers/opportunities while still retaining your core business, thus ensuring long-term success.
The fifth step is to evaluate your proposed product or service against the five qualities listed above. If something does not fit, then try adjusting/modifying it, or brainstorm a new idea. The sixth step is to test your product or service in the market. Give your customers an opportunity to purchase or use the service by providing them opportunities to trial the product or service, perhaps letting them try the service for free or at a reduced cost. Be open to feedback — keep track of reactions and responses you receive. Finally, it is time to go for it and pull the trigger on your idea! If you have completed all of these steps diligently and thoughtfully, then you will be taking a calculated risk when entering the market, and not just making a gamble.
Niches and the feed and grain business
So what niches exist in the feed and grain business? A number of firms have discovered a strong segment in identity preserved grains. (We covered this in our January 2015 column titled "Managing in a World with Both Commodity and Specialty Products.") There is also growing demand for small batches of malt made from specific varieties of malting barley for craft breweries. Cultivating this market may provide some opportunity. On the feed side, there is certainly space in the market for a wide variety of pet foods (organic, meat-based vs. non meat-based, and even foods geared toward older pets' needs among others). Many feed retailers have also expanded their product offerings to capture both the growing local food movement as well as targeting urban agriculture.
Of course, many niches exist within more commercially oriented markets. Some might be carved out of specialized service offerings, locational advantages, or potentially even a niche focused on serving only the largest and most sophisticated growers in a region. If it is important to a customer, and you can do it differently/better, you may well be able to identify a niche and build a point of difference.
Benefits of a strong reputation
By being more targeted than a "mega-enterprise," you have better control of managing your businesses reputation, and improving it. Entrepreneur magazine offers a formula we subscribe to: your actions + what others say about you = your reputation. Outstanding customer service (discussed in our column: "Applying Exceptional Customer Service to Feed and Grain Businesses," Manager's Notebook — February/March 2015), product quality, and a level of consistency all contribute to your businesses reputation. Reputations Corporation, a Vancouver-based consulting group, reports that "72 percent of consumers say reputation influences their buying decisions and another 89 percent say reputation is a tiebreaker between equal products. They also found that 80 percent of employees will accept less pay to work for a company with an excellent reputation." So a great reputation may pay-off with employees as well as customers.
Utilize new media
While getting bigger may not be necessary for your feed and grain firm's success, it is still crucial to keep up with the times. Social media is one of the most important methods of marketing and company-building that exists today, and it is an important part of your marketing strategy that should be considered in order to do business with the "new millennium." It is vital to stay relevant and think about how you can build a presence through these channels.
Social networking is all about building your brand, and what social media offers that no other media outlet does is a "conversation." It is all about interactive communication and building effective relationships. You accomplish this by making regular posts and replying to direct messages immediately and consistently. Customers will appreciate your online presence because it shortens the time frame for company responses. A report published by Texas Tech University found that brands with active social media profiles have more loyal customers. Utilizing social media sites is a marketing strategy that will allow you to reach customers whom you did not even know existed — and the best part, much of it is free.
Another reason social media is important is because of the highly customizable aspect of its ads. Facebook ads enable you to target users based on location, education level, industry and purchase history. It is even possible to install a Facebook icon which allows you to retarget users who have visited your page. According to a study conducted by the Pew Research Center, 91% of brands use two or more social media channels. While you may think that as a feed and grain business you don't need to think about social media, we would disagree. Facebook, Twitter, LinkedIn and other social media sites may well help you connect with some of your customers in ways convenient for them.
Jim Miller, director of sales and marketing for Primeland Cooperatives, a PNW-based grain handler and supplier of farm inputs (and a former student of Dr. Foltz), has indicated they have had reasonably positive success utilizing social media. They have a Facebook presence for their commercial division and their retail stores. They maintain the presence for the commercial business, so as to be positioned for the "producer of the future." While he admits that many of the "followers" are community members and/or "friends of friends," he feels these connections are valuable for public and community relation purposes. He feels they have "hit their stride," in the retail space — pushing out weekly specials and other communications. Primeland has also made good use of a YouTube channel, posting videos of their construction of their new fertilizer hub along the Snake River (see https://www.youtube.com/watch?v=ma2Tt-775Mc ).
Conclusion
We hope we have addressed the business size question. No, you do not have to get bigger to stay in business. Your brand, reputation, and niche can set you apart from others and will build a point of difference for you in the market. Your level of commitment and the quality of your products are what earns customer trust, and your consistent delivery of superior customer service will keep customers coming back to you. Sure, bigger may be better in some cases. But, smaller, faster, more focused, more nimble, more aligned with customer needs, more consistent, and more connected can carry the day with today's feed and grain customer.