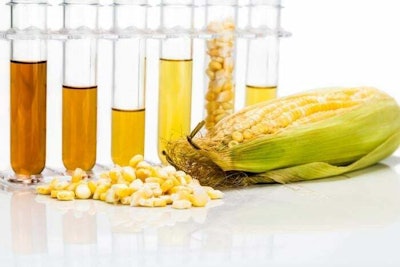 This month, ExxonMobil turned heads when it suddenly announced it was walking away from its longstanding effort to derive biofuels from algae after spending more than US$350 million on the project. But it's not that the company has given up biofuels as a concept — rather, it believes there are now more profitable biofuels to explore.
"Algae still has real promise as a renewable source of fuel, but it has not yet reached a level we believe is necessary to achieve the commercial and global scale needed to economically replace existing sources of energy," ExxonMobil spokesperson Todd Spitler said.
But other fuels have. Spitler said ExxonMobil plans to invest US$17 billion in lower-carbon fuels between 2022 and 2027, with particular interests in carbon capture, hydrogen and other, non-algae biofuels. Those investments include plans to open a US$560 million, 20,000 barrel-per-day renewable diesel facility in Canada. And ExxonMobil is far from the only company taking an interest in renewable biodiesel.
While the COVID-19 pandemic took center stage, the rapid expansion of renewable diesel production proved to be a key but lesser-publicized factor in the rapid escalation of key commodity crop prices, especially soybeans. The U.S. Department of Agriculture (USDA) anticipates soybean supplies will remain tight for months or even years to come as a result of this new source of demand for soybeans — and even expects soybean consumption to continue growing. That, in turn, could drive farmers to trade corn fields for soybeans, resulting in a potential glut of soybean meal but ongoing shortages of corn.
Some of the claims about the potential for diesel to relegate corn production to obsolescence are probably overblown, according to Scott Irwin, the Laurence J. Norton chair of agricultural marketing at the University of Illinois. But renewable diesel is likely here to stay, at least for the time being. And with growing electric vehicle (EV) adoption set to decrease demand for ethanol, the balance of crop production may well be permanently altered.
The end of fossil fuels?
After several years of slow growth and some false starts in the EV industry, this time feels different, Irwin says. It's not just the incentives, rising gasoline prices or the growing pressure to combat climate change driving EV adoption. Upkeep is cheaper, the cars perform better, and consumers like being able to charge them overnight at home instead of needing to drive to a gas station to refuel.
Even so, electric vehicles won't be able to take over the market overnight. There are some 250 million to 300 million vehicles with internal combustion engines on the road, and it will take decades to phase them out. So while it's unlikely we will see ethanol production expand in the future, the ethanol industry isn't likely to begin contracting for at least five years or so. After that, Irwin expects EVs will begin to impact the ethanol industry.
"The EV train is on the tracks, it is coming at us," he says. "But a lot more slowly than I think a lot of the hype suggests."
The EV trend may seem set to eliminate biofuel production altogether, but it's not clear that this will be the case. EVs may be superior products with respect to light duty and single-passenger vehicles, but they present some challenges for heavy-duty trucking. Most notably, they need to stop and recharge for extended periods of time every few hundred miles. For truckers, that down time can eat into profits.
This is where the renewable diesel trend comes into play. And it's important, Irwin says, to distinguish between biodiesel and renewable diesel. Both can be made from vegetable oils such a soybean oil, but the process by which the oil is converted to a diesel analog is different. With biodiesel, the final product is not a hydrocarbon; it's a fatty acid. That means it must be mixed with petroleum in order to use it in a diesel engine, not unlike the way ethanol is mixed with gasoline.
But with renewable diesel, the soybean oil undergoes a refining process similar to crude oil refining, and the resulting product, Irwin says, is itself a hydrocarbon. That means it can serve as a 1:1 replacement for diesel fuel.
So while much has been said of tax credits in California driving the market for biodiesel, it is the advent of renewable diesel, not the tax credits alone, that is driving the rapidly expanding market for soybean oil, Irwin says. Renewable diesel fuel may be the trucking industry's EV analog — the superior product whose competitive advantages will allow it to eventually dominate the market.
Reversed price norms
Although the future is never entirely certain, the effects of changing biofuels markets can already be felt. Prices for corn and soybeans have not returned to their pre-COVID norms, and soybeans have become the more attractive crop for farmers on account of growing profit margins which, for corn, continue to narrow.
Feed formulations have also been impacted, according to Brian Richert, a nutrition and management extension specialist at Purdue University.
"Fat is priced out of almost all the diets," Richert says. It's not just soybeans, he says; prices for nearly all fats suitable for animal diets have increased on account of demand from biofuels production.
Soybean meal prices also remain high for the time being, but Richert and other experts don't expect that to last. The biofuels market is only interested in soybean oil, leaving the soybean meal as a byproduct and creating a potential meal surplus in the U.S.
"The question is, will the soybean meal be exported instead of the soybeans? And I think some of it will be," Richert says. "But we might be able to add soybean meal at higher inclusion rates."
Soybean meal inclusion rates have declined steadily over the past several years on account of competition from synthetic amino acids. But with more soybean meal set to enter the market, that might change. Synthetic amino acid prices may drop in tandem as manufacturers strive to remain competitive. Or soybean meal may well become the more affordable ingredient.
Corn prices don't seem likely to change, at least not in direct response to biofuels trends, Richert says. Although demand for ethanol may decline in the coming years, Richert believes there's a good chance that decreased corn production will offset that decline, keeping prices relatively stable.
Cheaper protein — in the form of soybean meal — should come with some benefits for animal diets, Richert says. The meal contains antioxidants and other beneficial compounds that improve the health of animals. But it won't come without drawbacks. Restricting crude protein in the diet decreases emissions of nitrogen and ammonia associated with animal production. Biofuel production, while intended to decrease the environmental footprint of transportation and shipping, may well increase the environmental impact of food production.
But this, Richert says, can be addressed with the use of biofilters and other environmental controls. Managing the high cost of fats and oils is a different matter. Most soybean oil alternatives, such as algae oil, could also be used in biofuel production. And if the environmental attributes of algae oil made it attractive to feed producers, they will eventually make it attractive to biofuel producers as well.
With few alternatives, animal producers may be forced to accept decreased feed performance. They may sell animals lighter, or consider adding barns to accommodate additional growth times required by the lower fat inclusion and lost productivity.
Nutrition research, which has focused on maximizing protein efficiency, will likely shift to a focus on finding enzymes or other additives that could help capture more energy from low-fat byproducts, Richert says. But it will take time to catch up to the new normal.
Fuels of the future
The excitement around renewable diesel has led companies to invest hundreds of millions of dollars not just in renewable diesel refineries, but in soybean crush facilities needed to supply the refineries. Yet there is still reason to believe the enthusiasm could temper in the months and years to come, Irwin says.
Even with the incentives in California, he says, the rapid expansion of renewable diesel production has pushed soybean prices far higher than most economists predicted. That, in turn, has increased the cost of renewable diesel relative to competing products, which has squeezed profits at renewable diesel refineries. Whether renewable diesel production will continue to expand at its current rate is a serious question, Irwin says.
"The boom is real, but the question is whether the extent is going to be as dramatic as some people have projected," he says. "In 2022 we more than doubled renewable diesel capacity, so it's been dramatic. But my own personal view is that a lot of the projects that are planned for the next two to three years will never come online, because feedstocks are getting expensive, and the tax credits coming out of California are not as attractive as people thought they would be."
This isn't to say there won't be a lasting impact, he says. Plants are already going in the ground and will continue to produce renewable diesel for some time. But the question, Irwin says, is whether the renewable diesel boom will shift 10 million acres of farmland from corn to soybean production or, perhaps, a mere 2 million acres.
Soybeans will remain the more financially attractive option for many farmers for some time, but that advantage will be slight, Irwin says.
"I can seen the market leaning a little more toward soybeans in the future than we have historically," he says. "But it's a lean. It's not falling over."
And who knows what the future might hold for alternative fuels. The Inflation Reduction Act provides incentives for biofuels that could support sustainable aviation, and that's already generated some investment from refiners looking to get a jump on a potential new market. But it's a new technology, and there are other emerging competitors such as hydrogen — which can be produced by using electricity to split water without the need for any additional feedstock — that could further influence demand for biofuels.