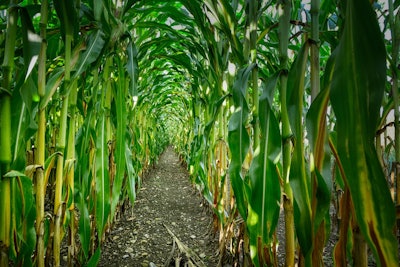 fietzfotos | Pixabay.com
This week's headlines for Neogen's Monday Mycotoxin & Crop Report for September 11:
Hot, dry conditions in the Plains and Midwest
Hurricane Idalia makes landfall in Florida
Corn conditions down 3% nationally
Weather and harvest updates
The USDA's September 6 bulletin reports hot and dry conditions throughout large swaths of the Plains and Midwest, hastening crop maturation in those regions, while having a detrimental effect on crop conditions.
The nation's corn crop is down 3% nationally as areas in the Western Corn Belt and Plains and Southern Texas experience extreme drought.
Late season Monsoon generated storms brought precipitation to both the Southwest and Northwest. The storms were a boon to the latter, aiding in slowing wildfires in the region. Hurricane Idalia made landfall in the Big Bend region of Florida, the first in modern history.
The storm brought precipitation to the Southeast including, Georgia, North and South Carolina, and Alabama.
Spring wheat harvest continues.
74% of spring wheat acres are harvested, 3 points behind the five-year average.
Barley is 80% harvested, 1 point behind the five-year average.
Oat acres are 90% harvested, 2 points behind the five-year average.
Corn development is highly variable within some fields.
67% of corn is dented, 2 points above the five-year average. Nationally, 53% of corn is in good to excellent condition, on par with the previous year.
Here are the states with the highest good to excellent ratings, as well as the states with the highest poor to very poor ratings.
Good to excellent: CO, KY, NC, OH, PA, TN
Poor to very poor: IL, IN, IA, KS, MN, MO, NE, SD, TX, WI