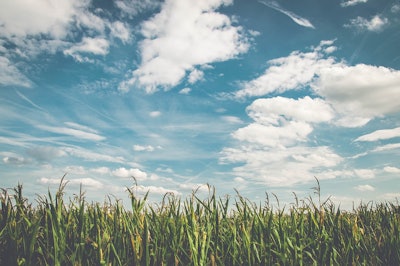 Headlines
USDA reports 231,248 metric tons of corn for delivery to unknown destinations, of which 28,048 MT for 2017/2018 delivery and 203,200 MT for 2018/2019
China Strikes Out Finding U.S. Sorghum
Chinese buyers have returned to U.S. markets looking to source sorghum after a trade dispute was lifted. But there are limited supplies to be had
After US suppliers had diverted much of the early Chinese sorghum deals to other countries, US grain merchants are mostly stocked out of sorghum.
Furthermore, US farmers are not willing to sell limited supplies with China returning to the market as they expect prices to increase. The added drought concerns in the Southern Plains is also limiting farmer's appetite for selling sorghum.
Memorial Day Weather Turns Hot & Dry
Temps reached the 90s in the Central Plains this weekend and in the 100s in the Southern Pains, further zapping soil moisture.
Subtropical Storm Alberto will bring some partial relief to parts of Illinois and Indiana's driest areas, That storm will also block rain in the western Corn Belt over the next 5 days.
The odds are not high that sufficient rain will fall to counter evaporation during the next two weeks except in the northern Plains and a few upper Midwest locations. The central Plains will see some rainfall, but southern Plains into the southwestern Corn Belt will not likely get enough rain to counter evaporation and further drying is likely.
CFTC Shows Cut in Soy Positions
Hedge funds and other money managers cut their net long position in CBOT soybean futures and options to 98,228 contracts from 108,061 in the prior week. This is well below the 170,000 to 210,000 contracts that the funds had maintained all throughout March and April.
In the week ended May 22, money managers expanded their bullish stance in CBOT corn futures and options to 199,970 contracts from 191,672 in the previous week.
The risk of trading futures, hedging, and speculating can be substantial. Grain Hedge is a Branch of Foremost Trading LLC (NFA ID: 0307930)
FBN BR LLC NFA ID: 0508695