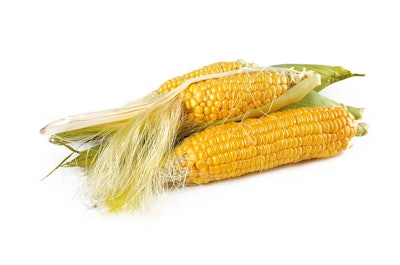 Headlines
Weekly ethanol production declines
Export sales mostly within expectations
Grains continue higher in the overnight
Export sales of 264,000 metric tons of soybeans for delivery to unknown destinations during the 2018/2019 marketing year
Cancellations of export sales of 132,000 metric tons of grain sorghum for delivery to unknown destinations during the 2017/2018 marketing year
Grains are higher in the Overnight
December corn closed above its previous high on Tuesday and is trending. November soybeans are at the high side of the trading range and may test the April high today. If soybeans close through $10.60 prices, it could impulse higher as short positions established due to trade war concerns are covered.
Ethanol Production
Weekly ethanol production declined to 1.028 million bpd from 1.058 million bpd LW. Weekly production was 1.8% ahead of LY pace during the same week. Ethanol production is still on pace to meet USDA expectations.
Ethanol stocks rebounded last week to 929 million gallons from 903 million gallons the week before. Ethanol stocks have been trending lower since mid-March, and will likely return to that trend as we move through the summer driving season.
U.S. seeks better access for GMO crops in China
According to a Thomson Reuters article this morning, the United States is looking for better access to import GMO crops into China as a part of the trade deal under discussion.
Brazil oil company Petrobras temporarily cuts diesel prices
Petrobras cut diesel prices by 10 percent in an effort to resolve the trucker strike that is disrupting the movement of newly harvested grains to export facilities. The cut in diesel prices will only be in effect for 15 days, and the government has struggled to reach a lasting solution.
Export Sales
Export sales were on the low side of expectations for soybeans this week with the large 894,500 MT cancellation announced last week showing up in the report. Despite the net cancellations in soybeans it is a positive development that China's Sinograin is back in the U.S. market and that the first cargo of U.S. soybeans was purchased by a Chinese importer yesterday. Corn sales were down 13 percent from last week but above the 4 week moving average. Wheat sales were up 78% from last week and were on the high side of expectations for both old and new crop.
| | | | |
| --- | --- | --- | --- |
| | Actual | Estimated | Last Week |
| Wheat-OC | 112 | (-100)-100 | 63 |
| Wheat-NC | 340 | 100-400 | 131 |
| Corn-OC | 854 | 700-1,100 | 985 |
| Corn-NC | 273 | 100-250 | 129 |
| Soybeans-OC | -139 | (-200)-400 | 281 |
| Soybeans-NC | 6 | 200-400 | 224 |
| Soymeal-OC | 239 | 100-400 | 376 |
| Soymeal-NC | | 0-100 | 45 |
The risk of trading futures, hedging, and speculating can be substantial. Grain Hedge is a Branch of Foremost Trading LLC (NFA ID: 0307930)