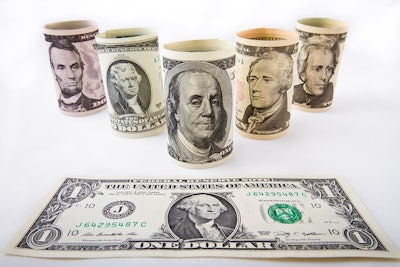 Chinese Soy Stocks Hit 8-Year High
Soy stocks at ports in China hit a cumulative 7.8 MMT this week which is the highest mark in eight years. Normally stocks peak in August, so Crushers likely loaded up on the Brazilian product in fear that soured U.S.-China trade relations would ultimately make beans harder to obtain.

Export Sales Announcements
Export sales of 131,300 metric tons of corn for delivery to Mexico. Of the total 30,000 metric tons is for delivery during the 2017/2018 marketing year and 101,300 metric tons is for delivery during the 2018/2019 marketing year. Export sales of 117,000 metric tons of corn for delivery to Panama during the 2018/2019 marketing year.
Ukraine Wheat Harvest Likely to Shrink
Ukraine's Ag Minister pegged the wheat harvest this season between 23 and 26 MMT. Ukraine harvested 26.2 MMT. Weather forecasters said this month most Ukrainian central, eastern and southern regions have seen no rain since April and a severe drought could shrink this year's wheat harvest by 15 to 30% below original forecasts.

U.S. Dollar Eases Off 11-month High
The dollar pulled back from its 11-month high after U.S. manufacturing data released by the Fed showed weaker than expected results. The dollar has rallied sharply in recent months as the Fed has signaled more interest rate hikes to come. But traders are wary of an economic slowdown tied to U.S. trade policies going forward.
In the last two months the USD index had shot up 6%. A higher US dollar is detrimental to US export sensitive commodities.

Weather Mostly Favorable
Rains should continue through the next five days, likely a factor producing near to below normal temperatures. This pattern will remain favorable/positive for crops. A warm-up is on the way yet again for the 6-10 and 11-15 day forecast.
The risk of trading futures, hedging, and speculating can be substantial. FBN BR LLC (NFA ID: 0508695)