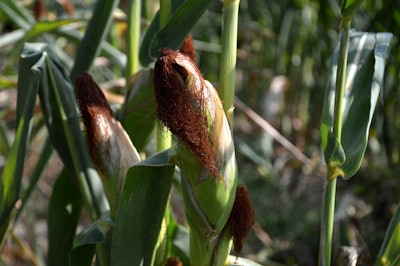 Pro Farmer Day 4 Shows Improved Yields for Iowa, Drops for Minnesota Corn
Day 4 of the 2018 Pro Farmer crop tour finished in Iowa and Minnesota yesterday. Their corn yield estimate came in at 188.2 bpa, up from last year's 179.79 bpa. Soybeans also improved from 1092.92 pods in a 3x3 square in 2017 to 1208.99 pods this year. Minnesota saw an improved soybean estimate of 1090.47 pods, compared to last year's Pro Farmer estimate of 1019.96. Corn yield fell, however, from 191.54 bpa in 2017 to 178.67 bpa this year. Iowa corn yields were the second highest of the 7 states included on the 2018 Pro Farmer crop tour, only behind Illinois at 192.63 bpa. Minnesota corn yields were dead last, primarily due to heavy rains that have delayed maturity of the crop.
Export Sales Announcement
Private exporters reported to the U.S. Department of Agriculture export sales of 146,000 metric tons of soybeans for delivery to unknown destinations during the 2018/2019 marketing year.
USDA Will Announce Details of Farmer Aid Package on Monday
USDA Secretary Sonny Perdue stated that the detail of the $12 billion aid package for farmers affected by the ongoing Trade War. Previously, Secretary Perdue said that around $7-$8 billion would come in the form of direct cash payments to farmers, but this proposal is under review by the Office of Management and Budget. Perdue also said that $200 million of the aid package would go towards developing new markets and opening up trade for agricultural products. Earlier this week, Agri-Pulse reported that the preliminary amount for cash payments would be $1.65 per bushel for soybeans and $0.01 per bushel for corn. This would equal $7.6 billion in aid for soybeans by themselves. Secretary Perdue did not confirm these prices.
Heavy Rains Overnight Have Caused Flooding In N Missouri, More Rain Expected For Northern Midwest
Last night, nearly 5 inches of rain fell over parts of northern Missouri, according to the National Weather Service. The NWS also warns that flash flooding may soon occur, with another inch of rain in the forecast. Areas of E Minnesota, Wisconsin, Illinois, and Michigan can expect 1-3 inches of rain over the next 5 days.
The risk of trading futures, hedging, and speculating can be substantial. FBN BR LLC (NFA ID: 0508695)