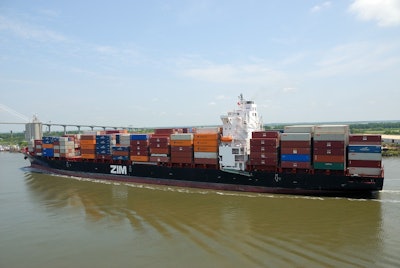 New Tariffs In Place On Chinese Goods Despite U.S.-China Talks
At 12:01 a.m. Thursday morning, tariffs on $16 billion worth of Chinese products were put in place. This is the second leg of the initial $50 billion of tariffs, with the first portion put in effect back in early July. Chinese trade officials led by Vice Minister of Commerce Wang Shouwen had met with U.S. Under Secretary of the Treasury for International Affairs David Malpass yesterday and will again today. This new round of tariffs targets higher tech products such as semiconductors, industrial chemicals, and plastics.
Ethanol Production Increases, Stocks Rise to 5-Month High
For the week ending on Aug 17, ethanol production was reported at 1.073 million barrels per day by the Energy Information Administration. This is a slight increase of only 1,000 barrels per day from last week. Stockpiles of the biofuel rose to a five month high of 23.259 million barrels. That's an increase of 242,000 barrels from last week and the highest since March 16, 2018.
Grain Supplies in Russia May Fall To 6 Year Low By June 30, 2019
SovEcon, a private consulting firm based out of Moscow, reports that grain stocks could fall to levels last seen in 2007/08. SovEcon lowered their total grain ending stocks to 10.1 MMT, down from 13.2 MMT and slashing its grain production by 4.3 MMT to 109.6 MMT. With higher wheat prices and the Russia ruble trading at the lowest level since April 2016 following new US sanctions, Russian wheat exports would typically speed up, but rumors remain that grain export limits and export taxes might be enacted in attempt to keep domestic grain prices lower.
Wheat Export Sales Disappoint, Corn and Beans Make Strong Showing
Wheat sales for the 2018/19 crop came in at 239,800 MT, down 70% from last week and down 49% from the 4 week average. Large purchasers were Iraq, Yemen, Colombia, and Mexico. Old crop corn sales came in below expectations and 49% lower than last week at 173,400 MT but new crop sales were reported at 1,054,600 MT. Top buying countries were Unknown destinations, Mexico, and Egypt. Old crop soybean sales were reported at the low end of analysts' range but 14% higher than last week at 152,700 MT. New crop beans came in at 1,148,600 MT, with the major buyers being Mexico, Unknown destinations, and Taiwan.
The risk of trading futures, hedging, and speculating can be substantial. FBN BR LLC (NFA ID: 0508695)