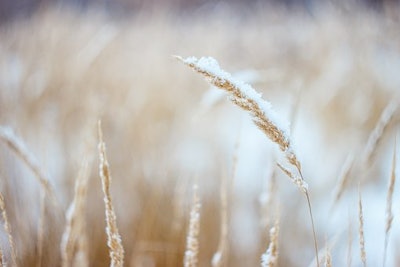 Major Soy Producing State In Brazil May See Yields Drop Due To Drought
In the Brazilian state of Mato Grosso, limited rainfall during December has farmers thinking that a previously excellent crop may see a yield reduction. December is generally the month where soybeans set pods. Mato Grosso produces nearly 25% of the total Brazilian soy crop and is estimated to produce 32 MMT this year. The USDA raised their Brazilian soy production estimate in the Dec WASDE to 122 MMT. There has also been little rain in other Brazilian soy growing states such as Paraná and Mato Grosso do Sul. The forecast remains dry for central Brazil until around Jan 10.
China Removes Hog Transport Restrictions To Bolster Supply As African Swine Fever Takes Its Toll
Earlier this year, the Chinese government forbid all transportation of live hogs in provinces where there was a known outbreak of African Swine Fever. As of today, officials have relaxed the restrictions to ensure adequate supplies. Breeder pigs and piglets from non-infected provinces can be transported to other provinces and breeders and piglets inside of infected provinces can be moved around within that province. Hogs in infected areas can be brought to large slaughterhouses if the farm they were raised on meets certain bio-security standards. The Chinese Ministry of Commerce is looking to grow its pork supplies ahead of Chinese New Year and the Spring Festival in early 2019.
Blizzard Conditions Forecast For The Western Corn Belt
From the panhandle of Texas, all the way north through the West and up to almost the Canadian border, the National Weather Service has issued blizzard and winter storm warnings. Another 4 inches of snow and winds up to 50 mph are forecast for North Dakota. Further to the south, Nebraska and Kansas are expecting nearly 8 inches of snow and 50 mph wind as well. In SW Kansas and parts of Oklahoma, they are bracing for nearly 10 inches of snow and wind gusts up to 50 mph. With snow being blown around, visibility will be limited warns the NWS.
The risk of trading futures, hedging, and speculating can be substantial. FBN BR LLC (NFA ID: 0508695)