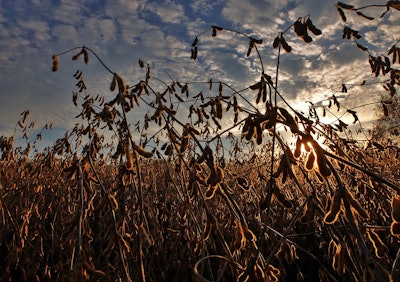 Brazil and China Start Trade Talks
Brazil and China are expected to hold their first high-level political and economic talks since 2015 later this year and agriculture remains a priority item.
The meeting should advance talks to permit more Brazilian meat-packers to export to China and to accelerate Chinese approvals of genetically modified (GMO) products. Currently China is Brazil's largest agricultural trade partner and the largest importer of Brazilian soy and beef.
In December Chinese sent a trade delegation to Brazil to inspect poultry, beef and pork packing plants with the objective of accrediting more export facilities.
Part of the talks between the two countries will focus on the GMO approval process and making the administrative component more efficient.
In preliminary talks, both sides have also agreed to increase the frequency of the bilateral talks and have tentatively planned to have at least 3 discussions during 2019.
What Does This Mean for U.S. Farmers? The talks are not a surprise as China has very openly been looking to diversify its global agricultural supply chain. With the two countries working to negotiate on the GMO component this is a clear signal that China is serious about identifying more competition to the U.S. soy, corn and livestock industries. While the official talks have not started we will look for any details that would impact the U.S. farmer.
Export Sales Announcement
Private exporters reported to the U.S. Department of Agriculture export sales of 612,000 metric tons of soybeans for delivery to China during the 2018/2019 marketing year.
Chinese COFCO Buying U.S. Soybeans
The Chinese state agricultural conglomerate COFCO Group recently purchased a batch of soybeans amounting to "millions of tonnes" from the United States, it said in a notice on Saturday, February 2.
Soybean production remains unchanged at 53 MMT. There are concerns of adverse conditions in the central growing region, however it is believed that any losses will be offset by strong yields in surrounding areas.
What Does This Mean for U.S. Farmers? The estimated 45 MMT corn crop would be the largest corn production for Argentina in three years and +13 MMT YoY. The increased volume could displace U.S. corn in the global export grids and arrives at a time when the U.S. corn program is facing its own internal headwinds.
The risk of trading futures, hedging, and speculating can be substantial. FBN BR LLC (NFA ID: 0508695)