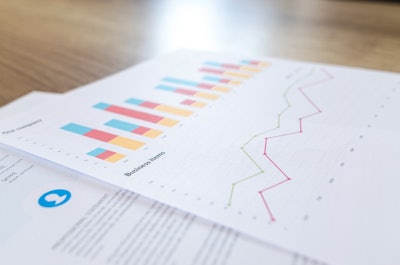 USDA Publishing February WASDE if Staff Returns on Monday 1/28
The U.S. Department of Agriculture's chief economist said he expects the agency will release a monthly crop supply/demand report as planned on Feb. 8.
More information regarding other key crop reports that were delayed due to the partial U.S. government shutdown once all USDA staff return to work.
What Does This Mean for U.S. Farmers? The USDA's reports will be welcomed by many in the agricultural market for providing clarity and guidance. However, with the number of private sector analysts and news services providing estimates and constantly supplying the market with data, it is highly probable that the financial markets have already priced in much of the USDA's estimates.
Contact your local FBN FMA for further clarity about price recommendations.
China's U.S. Pork Imports Plunge During Trade Spat
China's imports of pork from the United States declined by more than 50% YoY to about 263,000 tonnes in 2018, after Beijing imposed hefty tariffs on the meat as part of a trade war. U.S. pork sales to China fell after Beijing hit its pork products with two rounds of trade tariffs last year, taking total duties on frozen American pork to 62%.
The 55% YoY fall was across both quality cuts and offal, where the United States has previously accounted for about a third of China's imports. U.S. offal shipments fell 58% YoY to 177,041 tonnes.
China is the world's main buyer of pigs feet, as well as other items like ears, elbows and innards, and provides a source of revenue for U.S. processors which can barely sell such products at home.
China boosted offal supplies from some smaller suppliers, while Brazilian exports of muscle cuts soared to 150,116 tonnes, more than triple the prior year. The trade dispute has been a bonus for Brazil after major buyer Russia restricted pork shipments from the country in late 2017 amid a dispute over the presence of a banned feed additive.
What Does This Mean for U.S. Farmers? It is well known that the Chinese have found other suppliers of pork. Given the lack U.S. export business headed into the Chinese New Year amid the purported tightening supplies from the African Swine Flu is cause for concern. If the Chinese have identified countries like Brazil, Germany and other countries to provide supplies during critical demand periods how much will they rely on the U.S. in the future becomes a critical question.
The risk of trading futures, hedging, and speculating can be substantial. FBN BR LLC (NFA ID: 0508695)