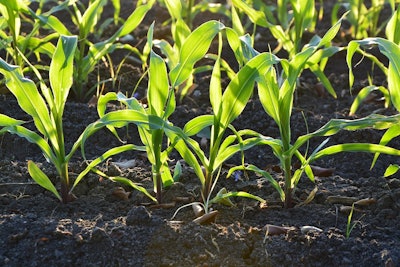 Informa: Increasing Corn & Spring Wheat Acres, Less Soy in 2019
On Wednesday, private analytics firm IEG Vantage, formerly known as Informa Economics, updated their 2019 acres estimates. Corn Acres: 2019 acres estimated projected at 91.504 MA, up from the 89.14 MA planted in 2018. This figure is lower than their mid-December projection by about 440 KA. 2019 soybean plantings at 86.204 million acres +1.1 MA from its mid-December forecast and -3 MA from the 89.145 MA in 2018. Winter wheat 31.513 MA, Spring wheat other than durum, 13.78 MA and 1.870 MA of durum wheat. Winter wheat seedings: 22.2 MA of HRW, 5.9 MA of SRW and 3.5 MA of white winter wheat. Cotton seedings estimated at 14.637 MA including 14.375 MA of upland cotton and 262 KA of Pima.
What Does This Mean for U.S. Farmers? Corn at 91.50 is interesting and below estimates made in the secondary market in December where acres were near and above the 93 MA mark. Soy at -3 MA feels light. Spring wheat acres are interesting and are the largest since 2006 as some soy being lost. Winter wheat acres are in-line and "late to the party" as the broad market estimates were published two weeks ago.
Brazil Port Modernization … Still in Distant Future
Brazil unveiled a new plan for modernizing and expanding some of its infrastructure to better support grain and oilseed exports, a move that is long overdue as the country's dated logistics have somewhat capped growth in that sector. Brazil is lacking a reliable and broad railroad system. But if the current one was upgraded and expanded, it could seriously change the game for grain exporters, who largely rely on trucks to transport products to ports on high-traffic roadways. Currently, about 15% of Brazil's cargo is moved by rail, but the new plan would aim to raise that share to 31% by 2025. Perhaps most importantly for agriculture, the plan calls for a railway in top corn and soybean producing state Mato Grosso for easier access to the northern ports. The Ferrograo grain railway connecting Mato Grosso to the world market will take 10 years to build.
What Does This Mean for U.S. Farmers? Increased competition in the global agricultural commodity market can cap price movement. These plans are not a surprise and have been discussed for years. Material Chinese capital investment is expected as the Chinese have been active investors with Argentina infrastructure projects. This is Brazil which means that a lot that can go wrong and the timeline is far out.
The risk of trading futures, hedging, and speculating can be substantial. FBN BR LLC (NFA ID: 0508695)