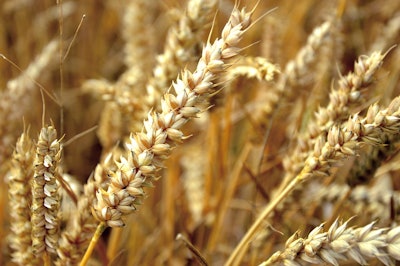 Strategie Grains Raises EU Wheat Export Forecasts
The agency raised its production forecast for soft wheat by 1.6 million tonnes to 144.5 million.
This puts the agency's all wheat production forecast at 152 million tonnes, up one million from USDA's September forecast.
Strategie Grains bumped EU exports higher by around one million tonnes.
The agency also raised its corn and barley production forecasts as well as the export forecasts for both feed grains.
These crop production increases come despite concerns about hot weather this summer.
FBN's Take On What It Means: The larger wheat crop in the EU will compete with U.S. exports. The EU is located closer to key importing countries. However, FBN believes that US wheat exports will exceed last year's total. If the EU crop is further increased by USDA, this could reduce FBN's optimism for a US wheat program exceeding 975 million. The increases for corn and barley production were smaller than the agency's increase for wheat with those higher crops not expected to result in any significant change to the US corn export program.
Reuters Poll Shows Market Looks for 100+ MMT Brazilian Corn Crop
The average expectation came in at 102 million tonnes, which, if realized, would be the first Brazilian corn crop to surpass 100 million tonnes.
While the market is looking for a solid Brazilian corn crop, the bulk of the harvest is months away.
Planting for the winter crop, which accounts for nearly three fourths of the total corn crop, will not start until after the soy harvest.
Soybean plantings in Brazil are in their early stages, hence the bulk of the corn crop will not be planted for several months.
FBN's Take On What It Means: Brazil is expected to remain the key competitor for the U.S. A larger corn crop, while months away, would keep upside limited for corn futures. However, there still is risk present, predominantly weather related, for the Brazilian crops. FBN remains confident that pricing opportunities will be present for corn in the near term, but if Brazil does cut a larger corn crop in 2020, this could weigh on US export opportunities into the next calendar year.
The risk of trading futures, hedging, and speculating can be substantial. FBN BR LLC (NFA ID: 0508695)