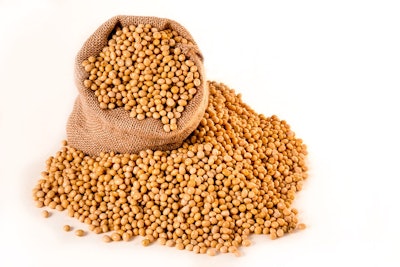 China Increases Soybean Purchases Ahead of Trade Talks
On Monday, the USDA reported a sale of 198,000 MT of soybeans to China.
This sale is the latest in a torrent of soybean purchases by China ahead of high-level trade negotiations with the United States that are scheduled to occur in Washington, D.C. next week.
Both government and private firms in China have been actively purchasing soybeans over the last 6 weeks.
China has booked approximately 3.50 MMT of soybeans from the U.S. since early September.
Since the beginning of the trade war in 2018 China has sourced a bulk of its purchases from Brazil and Argentina rather than from the U.S.
FBN's Take On What It Means: We believe that China's recent soybean purchase pace is an encouraging input for the U.S. soybean producer. While the timing of some of China's export sales, ahead of scheduled trade talks between the U.S. and China, are suspect, we believe that the recent volume can be positive for price development.
Trump Administration Increases Ethanol Volumes
On Monday, Oct. 7, President Trump said his administration's proposal to boost the biofuels market next year would bring the amount of corn-based ethanol mixed into the nation's fuel to about 16 billion gallons.
The current U.S. Renewable Fuel Standard (RFS) program requires refiners to blend 15 billion gallons of ethanol per year.
The volume commitment follows the EPA's plan last week to boost U.S. biofuels consumption to help farmers, but did not contain any figures.
The RFS was intended to help the U.S. reduce the reliance on foreign energy imports, but has become a constant source of conflict between the oil and corn industries.
FBN's Take On What It Means: We believe that increasing the blend rate to 16 billion gallons is a positive for the U.S. corn producer and has the ability to be supportive of local basis. We also believe that increasing the grind rate can help stimulate disappearance and relieve some pressure from a balance sheet that has seen 2+ billion bushel (BBU) carry-outs over the past few years.
The risk of trading futures, hedging, and speculating can be substantial. FBN BR LLC (NFA ID: 0508695)