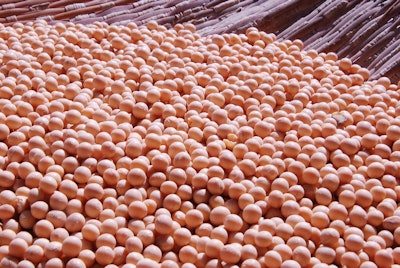 NOPA Crush for October Exceeds Expectations, Sets Record
NOPA's October crush was reported at 175.4 million bushels.
This was a record for monthly crush, with the previous record at 172.3 million bushels, reached in October 2018.
September crush was at 152.6 million bushels.
The total exceeded average trade expectations at 166.8 million bushels and the top end of expectations at 173 million.
October soybean oil stocks totaled 1.423 billion pounds, down from September at 1.442 billion and below October 2018 at 1.503 billion.
FBN's Take On What It Means: Despite the slow harvest, crushings are strong along with soybean basis levels across the U.S. This also corresponds to expansions in the livestock industry and could be related to ramping up poultry numbers and hog herds with China looking for additional protein sources. Crushings seasonally are strong through January before slowing slightly later in the crop year. FBN looks for crushings to remain solid in the coming months on strong herd totals and positive margins.
USDA Issues Second Tranche of MFP Payments
The announcement came Friday: eligible producers now can receive an additional 25% of the total payment.
This is on top of the first tranche of 50% of the total potential payment.
The second tranche of payments will begin the week before Thanksgiving.
MFP signups are available at local FSA offices through December 6.
A possible third tranche will be evaluated as market conditions and trade opportunities dictate.
If conditions warrant, the third tranche will be made in January 2020.
FBN's Take On What It Means: The second tranche of payments is yet another signal that trade barriers are still present, especially between the U.S. and China. Producers are encouraged to sign up for payments if not already registered. If a phase one trade deal is reached between the U.S. and China, prior to January, this does not necessarily imply a third tranche of payments would not be issued.
The risk of trading futures, hedging, and speculating can be substantial. FBN BR LLC (NFA ID: 0508695)