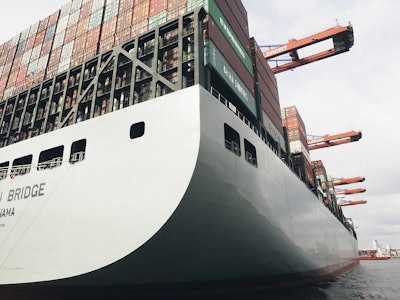 Export Sales Report Was Mostly Disappointing
Corn export sales for the week ended 4/16 were 28.6 million bushels, which was the lowest in over three months.
Corn commitments at 1.4 billion bushels are down 22% from last year.
Soybean sales at 12.7 million bushels were near the bottom of expectations.
Soybean commitments are 1.4 billion bushels are down 15% from last year.
Meal sales were 103,000 tonnes and near the bottom end of expectations.
Wheat sales clocked in at 9 million bushels, within expectations.
The wheat export forecast at 985 million bushels should be met.
Cotton sales remain disappointing with demand slumping.
FBN's Take On What It Means: Corn sales will need to average approximately 14.5 million bushels per week through the rest of the marketing year in order to reach the USDA's 1.725 billion bushel export projection. Last year, sales averaged 9.2 million bushels per week from this date forward. Soybean sales need to average nearly 20.0 million bushels per week to reach the USDA's 1.775 billion bushel export projection. Sales last year averaged just 7.7 million bushels per week until the end of the marketing year. China has made considerable old crop purchases of 17.268 million bushels this week and there are reports they will be buying more for state reserves. This sales pace is needed to continue for a chance of reaching the USDA's target.
Another Large Meat Plant Is Closed
Tyson Foods announced it is shutting down its beef facility in Pasco, WA.
Tyson also closed two of its largest pork plants this week.
That brings the number of closures to as many as 12 across the country.
Closures will continue to be a challenge for producers who will have a harder time finding places to sell their livestock.
Some areas are starting to see culling of herds/flocks.
FBN's Take On What It Means: It's been estimated that about 10% of beef production and 25% of pork production have been shut down. As this production remains off line over the next few weeks, it may result in further herd culling which will have a longer term impact on grain demand for feed.
The risk of trading futures, hedging, and speculating can be substantial. FBN BR LLC (NFA ID: 0508695)