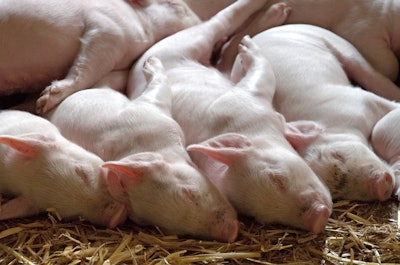 China's Pig Herd Increases in May
The agriculture ministry reported the pig herd was up 3.9% in May from the previous month, as more newly built pig farms started production.
The sow herd also grew 3.9% in May.
The number of pigs sent to slaughterhouses in May rose 3.2% from the previous month.
Demand for pork has increased significantly in June.
The agriculture ministry stated it will continue to facilitate the building of pig farms and help them to start production.
FBN's Take On What It Means: Pig production was better than expected as the swine fever outbreak was brought under control and the number of piglets and sows transported jumped. There are still risks of relapse, but as long as swine fever and coronavirus are under control, hog numbers should continue to rise. Over the longer term this may mitigate China's desire for higher pork imports, but should increase the country's need for feed and support increasing soybean imports.
German 2020 Wheat Crop Forecast Lower
Germany's association of farm cooperatives projects the 2020 wheat crop will be 22.2 million tonnes, down 3.7% from last year.
Widespread rains in Germany after the dry spring have helped to stabilize crops, but came too late to significantly increase yields.
MARS, the EU crop monitoring service, projected average soft wheat yield for the entire union will be 6.6% below last year.
Germany is the European Union's second largest wheat producer after France and a major exporter.
Germany is looking to begin exporting to China, but must overcome pest and disease control restrictions.
FBN's Take On What It Means: The dry spring across northern Europe has been pretty well documented, so this cut in German production does not come as a surprise. There is a chance the US may be able to garner some increased export business, but is not currently competitive in world markets and will have to see lowered prospects from other major exporters to see a significant increase.
The risk of trading futures, hedging, and speculating can be substantial. FBN BR LLC (NFA ID: 0508695)