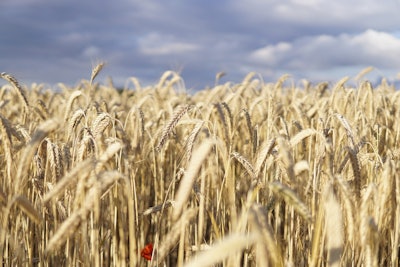 Forecasts Down for 2020/21 Global Wheat and Corn Crops
The International Grains Council cut its forecast for global wheat production in the 2020/21 by 6 million tonnes to 762 million tonnes.
Production for the EU was revised down to 125.6 million tonnes from 128.4 million previously.
IGC also lowered its forecast for 2020/21 world corn production to 1.164 billion tonnes from 1.172 billion in the last report.
The US corn crop was cut by almost 12 million tonnes to 380.8 million tonnes.
The cut was partially offset by an increase in Ukraine's forecasted corn production to 37 million tonnes from 34.5 million.
FBN's Take On What It Means: The adverse weather for wheat in Europe and fewer planted corn acres in the U.S. have been well covered. The reduction in the council's crop forecasts for 2020/21 are not a surprise, and are generally in line with recent USDA projections.
Export Sales Comments
New crop soybean sales, for the week ended July 16, were 84.5 million bushels, while old crop corn sales were only 8.7 million bushels
Corn sales included 13.4 million bushels of old crop, and strong new crop sales of 91.6 million bushels.
Wheat sales last week were slightly better than expected at 22.7 million bushels.
Upland cotton saw disappointing net sales reductions of -13,100 running bales for 2019/20, and sales of just 10,900 running bales for 2020/21.
FBN's Take On What It Means: Recent soybean sales to China have picked up and have supported prices. However, USDA has projected 2020/21 exports of 2.050 billion bushels, which is just under the record exports of 2.166 billion bushels. China will still likely need to buy another 30 million tonnes of US soybeans to reach the USDA's new crop export projection.
FBN Market Advisory services are offered by FBN BR LLC, dba FBN Brokerage, FBN BR and FBN Market Advisory (NFA ID: 0508695)
The risk of trading futures and options can be substantial and may not be suitable for all investors. Past performance is not necessarily indicative of future results.
This is not an offer or solicitation in any jurisdiction where we are not authorized to do business or where such offer or solicitation would be contrary to the local laws and regulations of that jurisdiction, including, but not limited to, persons residing in Australia and Canada.