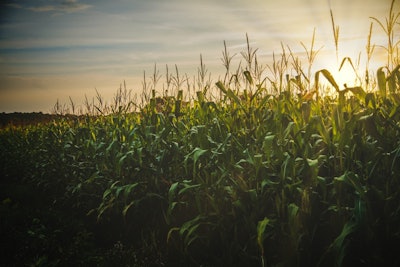 USDA August Report
USDA provided a record large corn yield forecast of 181.8 bushels per acre.
2020/21 ending stocks were forecast at 2,756 million bushels, below the average pre-report estimate of 2,814 million.
The soybean yield forecast was also a record at 53.3 bushels per acre.
New-crop bean ending stocks were projected well above expectations at 610 million bushels.
All wheat production was estimated at 1,838, slightly above expectations, but ending stocks were projected lower at 925 million bushels.
USDA lowered winter wheat production slightly to 1,198 million bushels.
Spring wheat production was higher than expected at 577 million bushels.
FBN's Take On What It Means: There was not much bullish news in yesterday's report about production as record corn and bean yields are forecast. Of course, the crops are not in and we will have to wait for next month's report to see objective field estimates and potential changes. The demand side of the balance sheets was increased, especially in US corn and global bean trade, which helped offset the larger production. The market appears relieved the ending stocks were not higher, but large supplies will likely keep a significant price rise in check.
Russian Wheat Crop Forecast Higher
Sovecon has raised its forecast for Russia's 2020 wheat crop by 1.6 million tonnes to 80.9 million tonnes, including Crimea.
IKAR increased its Russian wheat crop estimate to 81.0 million tonnes from 79.5 million.
Harvest is estimated at 55% complete with a total to date of 60 million tonnes bunker weight on an average yield of 3.70 tonnes per hectare.
The consultant forecast Russian wheat exports at 37 million tonnes, just below the newly revised USDA forecast of 37.5 million.
FBN's Take On What It Means: Continued increase of yields in the Central and Volga regions of Russia are supporting the rise in production. This has been a drag on prices as the market has braced itself for supplies greater than 80 million tonnes and the potential increase in exports. US exports will benefit from reduced production in Europe, but will remain behind Russia in world trade (see Chart of the Day below).
FBN Market Advisory services are offered by FBN BR LLC, dba FBN Brokerage, FBN BR and FBN Market Advisory (NFA ID: 0508695)
The risk of trading futures and options can be substantial and may not be suitable for all investors. Past performance is not necessarily indicative of future results.
This is not an offer or solicitation in any jurisdiction where we are not authorized to do business or where such offer or solicitation would be contrary to the local laws and regulations of that jurisdiction, including, but not limited to, persons residing in Australia and Canada.