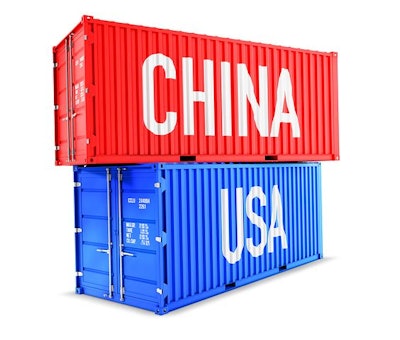 Senior U.S. and Chinese officials are planning to assess the nations' trade agreement this month against a backdrop of rising tensions between the countries, reports Bloomberg.
The discussion on the Phase One trade deal, led by U.S. Trade Representative Robert Lighthizer and Chinese Vice Premier Liu He, would take place on or around Aug. 15, six months after the agreement took effect.
President Trump has said repeatedly in recent weeks that the deal is not as important to him as before because of what he called China's role in the spread of the coronavirus.
"After this happened, I don't feel the same about the deal," Trump said in a Fox Business interview Tuesday.