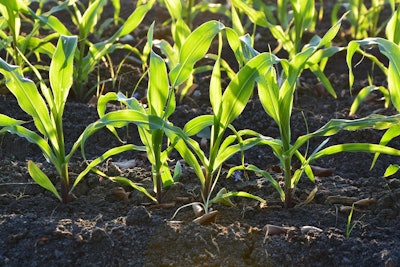 Pexels | Pixabay.com
It's an exciting time in our feed group, we've added a new intern to our Feed & Grain and Feed Strategy staff this fall. Maybe it's my own bias, my career, along with those of my colleagues Elise Schafer and Lisa Cleaver, started with internships at Feed & Grain, but I think that there's nothing like a new intern to help shake things up at an organization.
Our intern will be helping with writing, editing and organizing our Online Buyer's Guide, helping with the massive Industry Resource Guide our largest issue and so much more. We could not be happier to have them, and everyone in our group is working hard to make sure they have the most valuable internship possible.
Internships are a simple way to get help around the grain elevator or feed mill and also bring in fresh perspectives and force an organization to review its practices. They also give students a hands-on experience they can never replicate in a classroom and expose young professionals to the industry. While our educational backgrounds revolved around writing, none of us possessed experience in B2B publishing grain handling, feed manufacturing or the broader agricultural sector. This underscores the importance of internships in attracting individuals who may never have considered these industries. Moreover, it creates a pool of potential employees equipped with fundamental knowledge of your operations.
The feed manufacturing and grain handling sector plays a vital role in the global food industry. This industry's contribution to feeding the world can be a compelling attraction for young individuals seeking a career that not only provides a livelihood but also allows them to make a meaningful impact.
With the grain and feed industries embracing technological advancements and facing heightened demands for sustainability, there is a growing need for well-trained and knowledgeable professionals who can guide companies through these transformations and keep pace with the sector's growth. Consequently, it is essential to create opportunities for young people to explore and enter these industries.
The significance of internship programs
AgCareers.com offers valuable guidance to both companies seeking interns and students seeking internships in agriculture. It highlights how internships present a unique opportunity for students and recent graduates to acquire industry-specific skills and knowledge while in school or shortly after graduation. Internships offer hands-on experiences that classroom learning cannot replicate, enabling students to apply theoretical knowledge to real-world scenarios. This practical exposure becomes a significant asset when searching for employment after graduation.
Internships also allow students to explore various career paths within the industry. As they engage in diverse projects, they gain insights into different roles and can discern which aligns best with their career aspirations. Additionally, internships facilitate the building of professional networks, providing opportunities to meet industry experts and establish connections that may lead to future job opportunities.
Fostering skill development
Another notable advantage of internships lies in the skill development they offer. As students undertake projects, they acquire and refine technical competencies, such as operating machinery and using specialized software. Furthermore, internships provide a platform to hone teamwork, communication, and problem-solving skills — qualities crucial in any workplace.
In an evolving feed manufacturing and grain handling industry, internships remain pivotal in preparing the next generation of professionals. Through internships, students can gain hands-on experience, expand their networks, explore diverse career trajectories, and cultivate essential skills. The industry relies on young, talented, and skilled individuals to drive innovation and propel the sector forward.
Internships represent a valuable opportunity for students and recent graduates interested in the feed manufacturing and grain handling industry. They offer practical experience, networking prospects, career exploration, skill enhancement, and a competitive edge in the job market. The list of internships mentioned in this article provides an excellent starting point for those eager to pursue a career in this dynamic and burgeoning field.