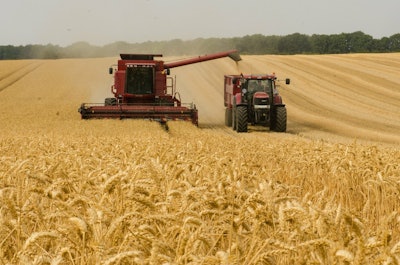 The Russian attack on Ukraine has left the country in an unimaginable level of turmoil, and while information is somewhat limited, it is certain that agriculture in Ukraine is badly suffering.
We do know that MHP, the largest poultry producer and a major feed producer in Ukraine, is continuing to operate while protecting the safety of its workers to the best of its ability, despite Russian forces shooting at pedestrians.
We also know that major grain traders and processors, including Bunge and ADM, have suspended operations in Ukraine, and that Ukraine's military had closed commercial shipping ports, while Russia ordered the Azov Sea closed to commercial vessels.
But what we don't know could possibly be even worse.
Obviously, there are plenty of people in the feed and grain industry who would like to help the Ukrainians, but more than likely feel helpless.
The recent events reminded me of a news article I wrote in the very early stages of my career. It was an article I had mostly forgotten about, but it started to come back to me as I watched the news reports of the conflict on television.
Larry Krehbiel, a former farmer's cooperative manager from Pratt, KS, had been helping Ukrainian farmers learn more about the trade as they adjusted to a new life that was not under Soviet rule. Krehbiel's career included managing the Moundridge Co-op Elevator, merging two cooperatives to form Mid Kansas Co-op, and managing the Iuka Cooperative Exchange, now known as Kanza Co-op.
Unfortunately, that story was written a few years before news sources printed their content online, and I didn't have the foresight to save the article.
But I do remember him telling me of the experience, in which he worked with the United States Agency for International Development (USAID), based in Washington, D.C. He also spoke of his experience at a meeting of the local Jaycee chapter, of which I was a member.
Through his work through USAID, Krehbiel made several trips to Ukraine, helping farmers learn how to form cooperatives. It was an unusual concept for these Ukrainians, but he said they were very intelligent and receptive to what he had to say. The end result was apparently a success.
Krehbiel passed away in 2016, which is a shame, because I have a feeling the Ukrainians could use his expertise again.
At this point, it is difficult to tell how long the war will last, or what the final outcome will be. But we know the Ukrainians could use the help of the U.S. feed and grain industries, in one form or another.