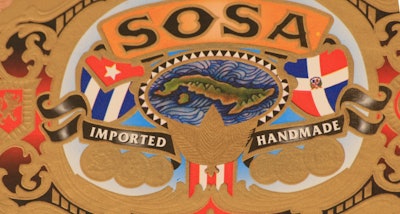 We've all seen the headlines across social media about the potential for Cuban Cigars to be legalized. That's because in December 2014, President Obama said the U.S. would soon re-establish relations with Cuba nearly 55 years after the trade embargo was enacted.
In January, a public opinion study published by the Pew Research Center found that more than 60% of Americans support the renewal of full diplomatic relations with the island nation.
It's debatable whether the legal status of Cuba's favorite export would change, but the developing arrangement would bring other reasons for those in agriculture to smile.
Cuba's top five imports are refined petroleum, wheat, corn, poultry products and concentrated milk.
Though the U.S. has allowed ag exports to Cuba since 2001, financing restrictions reduce the competitiveness of U.S. products. Trade rules require Cuban buyers to make cash payments upfront — that must go through foreign banks that charge expensive fees for their services — before product can be shipped.
As a result, Asian and South American countries with fewer restrictions have gained significant market share in Cuba, with Venezuela, China, Spain and Brazil all leading the United States in exports.
There is considerable room for improvement in wheat exports if the ban is lifted, since Cuba hasn't purchased any U.S. wheat in several years. It's likely getting its wheat supply from Canada; however, it only takes about 18 hours for orders to arrive in Cuba from New Orleans ports. A less-than-a-day turnaround is an easy selling point when compared to the time it takes for a shipment to arrive from anywhere else in the world.
If the U.S. were to regain the market share lost since our exports to Cuba peaked in 2008, we would see a boost in exports by $419 million. U.S. ag and food exports peaked at $710 million in 2008 before falling to $349 million in 2013 and $291 million in 2014.
Work still must be done on the legislative side before trade relations can be fully restored, but more than 30 ag groups have joined the U.S. Agriculture Coalition for Cuba to help policymakers see this is the right choice for American agriculture.
Thanks to a reliable transportation system, our proximity to the island country and our reputation for quality grain, the U.S. could soon become a significant supplier of commodities and food to our neighbor to the south, and it's about time!