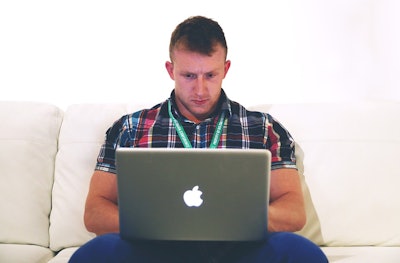 Although it's still hard to believe , in some parts of the country spring is in full swing and summer is right around the corner. Cue the backyard bar-b-ques, fair season, family vacations and sunshine!
Besides all the fun the season brings, one of the best parts about summer is the opportunity to dip into the talent pool of summer interns.
I recently had the opportunity to get to know the next generation of hopeful grain handling professionals at GEAPS Exchange and Expo 2019 in New Orleans. GEAPS's Student Day welcomes students with agriculture majors to the conference and trade show for free, many of whom stopped by the Feed & Grain booth to say hello.
These young minds are looking for opportunities to gain hands-on experience in grain and feed facility operations. Many of them do not come from an agriculture upbringing, but they're curious, hard-working, and some are even willing to relocate out of state.
If your company doesn't have an internship program, now is a great time to start one. As a first step, consider reaching out to colleges in your area. Many state universities across the country have excellent grain science and agricultural engineering programs.
During a GEAPS education session, speaker Andrew "Dewey" Mann, Ph.D., Agricultural Systems Management internship coordinator at The Ohio State University, said he does the heavy lifting for employers when it comes to developing internship requirements and objectives.
"When a company comes to me and says they want to hire an intern, but don't have the time to develop projects, I tell them not to worry about it. We make it as easy as possible for them to put our students to work," Mann said.
I'll bet other professors heading internship programs provide the same resources.
Need another reason to start an internship program? If your company has a hard time recruiting talent, consider that 35% of students' first jobs after college is at the company where they interned. And if given the opportunity to advance, they may stay on board for years to come.
You may be hiring students as interns today, but they could become your company's managers and executives of tomorrow. ■