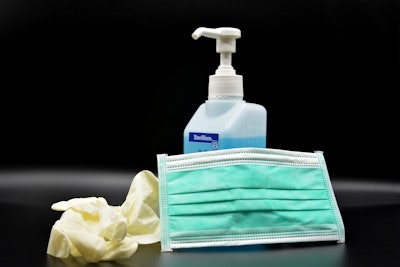 "Adversity does not build character, it reveals it." — James Lane Allen.
I don't think there's an American today who can say their character hasn't been tested over the last three months. The COVID-19 pandemic has shuttered schools, businesses, restaurants and entertainment venues countrywide.
Throngs of people have found themselves out of work, and the fortunate ones who are able to work remotely had to dramatically shift the way they live to keep up with the demands of career, household and elder care or childcare.
We can't visit loved ones the way we want to, have had to cancel vacations and cannot participate group activities like worship, social clubs or fitness. These times are certainly trying.
It's been trying for the animal food and grain industries, as well. While grain elevators and feed mills are deemed essential, disruptions in supply chains, global trade and decreased food and grain demand have made it challenging to do business or prepare for the long term.
There is also the task of keeping employees safe while running a grain elevator or feed manufacturing facility. Many companies have had to develop new PPE, sick leave and social distancing policies to reduce this risk of spreading coronavirus.
But the industry's also shown tremendous character during this crisis, as grain and feed companies and their suppliers have stepped up to provide much-needed relief.
For example, ADM donated $1.8 million to various organizations that provide food assistance, hunger relief and local support to hospitals and first responders. The funds were even directed to communities where ADM employees work and live, so everyone could be involved in the donation.
An elevator bucket provider, Maxi-Lift, also partnered with the North Texas Food Bank to provide 15,000 meals through a virtual food drive. Their efforts helped provide at least one week's worth of food for 700 people across 13 Texas counties.
Many of you are donating your own time and resources in your hometowns, in addition to risking your health to go to work daily. I'd like to thank all Feed & Grain readers for keeping livestock, pets and people safely fed through your contributions at work and at home.
Stay strong and stay safe! ■