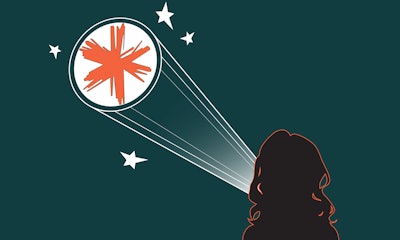 While the sun is out and trees and flowers are (finally) starting to come back into color here in Minnesota, it was only several weeks ago that snow was still on the ground. Even the long-time Minnesotans we know admitted that this winter was one of the toughest ones they had been through — more gray than normal, more snow than normal, and earlier deep freezes than we expected. To say we are happy about the change is an understated understatement.
During this time, we had just gone through another late-season snowstorm. When things were melting and my sump pump was working overtime, I walked over to my kids' school for parent-pickup. Seeing the snow piles still several feet tall reminded me of a statement Rita McGrath shared several years ago in a course I took: "Snow melts from the edges." While the concept centers more around seeing opportunities for change in your business out at the edges with your employees and customers, it stuck with me for years in how it relates to our teams.
In only a couple of days that same snow that had so much attention would barely be there, if it made it at all.
The new hire 'snowstorm'
It made me reflect on many leaders we've worked with, especially when they are making hires and are feeling so excited about what the addition of this new team member will do — for their own workload, for their teams, for the business. There's energy and attention focused on their potential and getting that new hire in the door on Day 1 is a huge event. In my analogy here, it's a snowstorm. It's all we can talk about — we don't know how much snow we'll get or how accurate the meteorologist will be this time. In reality, it isn't much different than the enthusiasm we have for our new hire. While we hope that they will work out in the way we plan, we don't really know.
As that new hire settles in and we adjust our business life with this person now on the team, the energy and enthusiasm naturally dissipates. They are now part of the team, doing their role (ideally, doing it well!), and life continues to move forward. We've told them how much we appreciate them, we've shared some "good job's" with them, we've even given them some training to do their job a little better.
Attention melting from the edges
What we fail to see many times is that the snow is melting at the edges. While we are sharing some things with them, our interactions are transactional and not about engaging them or growing them. This new hire is a great member of our team and we value them, yet they don't see the connection of their work to the business, and they don't feel valued.
When this happens, we find ourselves surprised to hear through the grapevine that they have interviewed somewhere else. We find ourselves confused as to why they aren't seeing their value in the same way we do. Not to mention, starting to ask them more about their own development and how to continue their growth at this point feels awkward and uncomfortable — especially since we know they've started to look elsewhere.
Ever felt this way? The advantage we had when we first hired this new team member is melting away.
It's common that when we have a great new hire and see that they are taking off in their new role to step back and let them fly. After all, we don't want to burden them, or to make them feel like we are micromanaging them. Our attention shifts to other fires in our business we need to put out. When we ask the new hire how they are doing and what support they need, they respond that everything is fine and they're good.
That means they're good, right?
Snow melt prevention
While normally I am just fine with snow melting quickly, when it comes to attention on our new hires, I have a different opinion. As leaders, there are straightforward, practical things we can do (that don't take a weighty amount of time) that can slow down or (even better!) prevent that new hire energy from melting.
1. Prioritize one-on-one time. When your new hire starts, make it clear to them how frequently you'll be meeting one-on-one. It doesn't need to be a formal, 60-minute conversation. You might find that a weekly 15-minute one-on-one is adequate for each of you to clarify priorities for the week ahead, and to start talking about their growth and development. Clear your distractions for that time so your attention is only on them. Giving attention to these one-on-one's can be a form of recognition because you are choosing to engage.
2. Ask open-ended questions and let them talk! Notice here I intentionally didn't say for you to talk. There are some questions and sentence starters that are priceless in situations like these:
a. What skills do you have that we aren't currently utilizing?
b. What do you like most about your role? Why is that? (a "Say more about that..." is helpful here to get below the surface)
c. What do you enjoy least about your role? Say more about that...
d. What obstacles or challenges can I help remove for you? Say more about that...
3. Give specific feedback. If you've read any of our previous blog posts, you know we will also be ones to advocate for specificity. Be clear in your feedback – recognition and constructive – so that your new hire knows what to either continue doing or stop doing. Before you share that feedback, ask yourself whether someone who overheard the discussion would know what to continue or stop doing based on your messaging.
Prioritizing your attention on your new hire is critical in being able to observe whether anything is different or changing right away with your new hire. Yet all too often, leaders are uncomfortable in saying anything out of fear of being too nosy or that they are micromanaging. Noticing the snow melting at the edges and making the choice to discuss it with your new hire reinforces that you care and that they are important.
As much as we want spring (and summer) here, be sure to not let the snow melt around your new hires!