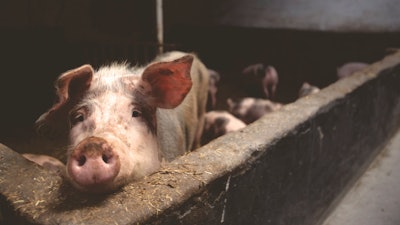 As another virus deadly to swine spreads in Asia and Europe, swine veterinarians across North America are trying to find any remaining flaws in their biosecurity procedures.
According to a report from the American Veterinary Medical Association, African swine fever kills about 90% of infected pigs, and China has reported more than 100 outbreaks since August 2018.
In the U.S., veterinarians are quarantining feed ingredients, leading classes on how to respond during a potential outbreak, and testing the cleaners and disinfectants that may help halt an outbreak, according to attendees and speakers at the American Association of Swine Veterinarians' annual meeting in March.
The U.S., Canadian, and Mexican governments have increased scrutiny of passengers and cargo at ports.
Swine farms across North America are further limiting what workers bring in their lunches and making them change clothes more often.
See the full report here.