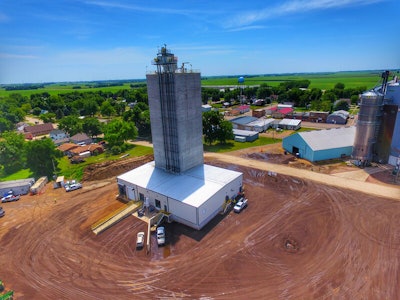 New Fashion Pork celebrated the opening of its new feed mill in Round Lake, MN. Owner Brad Freking performed the ribbon-cutting ceremony during a community-wide celebration, reports Farm Journal's Pork.
Construction on the facility took 12 months and was performed by Weitz Contracting of Des Moines, IA, and Interstates Construction & Control Systems out of Sioux Center, IA.
The mill will produce 150,000 tons of feed each year and employ 10 people.
For more information on the New Fashion Pork feed mill in Round Lake, watch for the August/September issue of Feed & Grain!