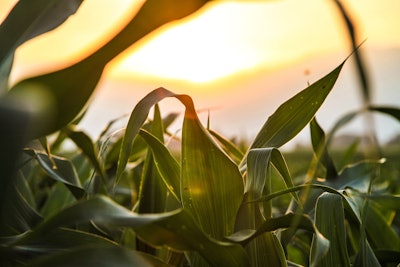 Agriculture Secretary Tom Vilsack said there is no reason for the U.S. to compromise in its support of biotech corn exports to Mexico.
Speaking to reporters at the American Farm Bureau Federation annual meeting in San Juan, Puerto Rico, Vilsack said the U.S. has a January 15 reply date that will come from U.S. Trade Ambassador Katherine Tai's office.
According to Progressive Farmer, the U.S. will continue stressing provisions of the United States-Mexico-Canada Agreement (USMCA) to make the case against any ban, said Vilsack.
Mexico has proposed not placing a biotech import ban on yellow corn used only for livestock feed. If Mexico proceeds with the ban, Vilsack said the country could be faced with not having enough non-biotech feed for the country's livestock industry, which would lead to fewer livestock, supply-chain problems and ultimately higher prices for Mexican consumers.
Vilsack said there is no reason for the U.S. to compromise its position. Mexican President López Obrador may have concerns over the heritage and culture of corn. If that is the case, then there is a market for Mexican farmers to sell non-genetically modified white corn. That doesn't allow Mexico to exclude corn imports, said Vilsack.

Ag groups urge U.S., Mexico, Canada to rely on USMCA
On Monday, several U.S. agricultural groups and the Biotechnology Innovation Organization (BIO) released a statement urging the three governments to follow the framework of the USMCA and use committees outlined in the trade deal to align on best practices and resolve trade disputes such as Mexico's proposed ban on some uses of biotech corn and other agricultural technologies.

"Through science and risk-based policies that are efficient, predictable, and compliant with international obligations, North American markets can embrace technology that advances food security, agricultural sustainability and rural prosperity and foster a variety of cost-effective food choices for consumers," the groups wrote.
The three countries enjoy the largest trilateral agricultural trade relationship in the world, said the release. Agricultural trade in North American has grown from $7.8 billion to $67 billion, a 769.7% increase since the North American Free Trade Agreement took effect in 1994.
USMCA replaced NAFTA in 2020 and provided a framework to turn the supply chain challenges of the last few years into an opportunity to further strengthen North American trade in agricultural products, the groups added.
"USMCA's enhanced provisions for agricultural biotechnology set it apart from previous trade agreements," said Beth Ellikidis, vice president of agriculture & environment at the Biotechnology Innovation Organization.
"We are hopeful that the discussions taking place this week in Mexico City will affirm the importance of agricultural innovation for tackling climate change and food security and ensure our trading partners have functional regulatory systems that promote transparency and cooperation consistent with the agreement."
National Corn Growers Association President Tom Haag said any ban on biotech corn imports into Mexico would run counter to the science showing that biotech corn is safe for human consumption.
"A ban would also be felt by American farmers and rural communities and create a hardship for the Mexican people whose food security depends on these shipments," said Haag.
Consumers across the U.S., Canada, and Mexico have benefited greatly from science-based plant breeding technologies, added Jane DeMarchi, president of the North American Millers Association.
"We are hopeful the discussions this week will strengthen the longstanding cooperation between our markets and governments to allow the continued trade of safe products for food and feed," said DeMarchi.
Related reading
Mexico aims for biotech corn agreement with U.S.