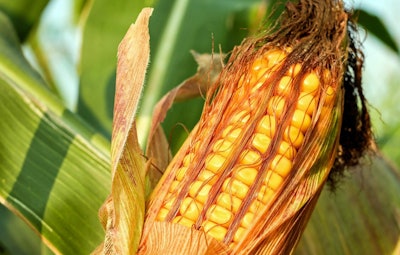 Mexico's government cannot make purchases of yellow corn from the U.S. because it does not want genetically modified (GM) corn, President Andres Manuel Lopez Obrador said on Wednesday, amid pressure from its top trade partner over the future of the imports, reports Reuters.
Over 90% of corn produced in the U.S. is GMO.
The U.S. wanted to sell Mexico more yellow corn and Mexico declined, Lopez Obrador said in a news conference.
Lopez Obrador did not specify who made the request to sell more corn, the amount of the requested sale or the time frame.
GMO ban set for 2024
The ban on GM corn, announced by Lopez Obrador in 2020, aims to phase out GM corn and the herbicide glyphosate by 2024.
Mexico is on track to halve its U.S. imports of yellow corn, used primarily for livestock feed, when the ban comes into effect.

Where will Mexico get its corn?

Mexico imports about 17 million metric tons (669,256,000 bushels) of U.S. corn a year and is on track to import even more this year.
Mexico is mostly self-sufficient in white corn, used to make tortillas, but has for decades imported huge quantities of yellow corn, mostly from U.S. suppliers, for its massive livestock industry as well as the production of industrial foods like cereals and sauces.
Deputy Agriculture Minister Victor Suarez told Reuters in October his country will increase domestic production of yellow corn. To make up the remaining gap, Mexico says it will look at making deals with farmers in other countries to grow non-GM corn and sell it to Mexico.

Studies have shown Mexico's proposed ban on biotech corn would adversely impact food security in North America and raise consumer prices for corn, basic foods and other critical products derived from corn, particularly in Mexico.
Mexico cannot provide enough domestic corn nor can they source a sufficient amount of non-GM corn to support its domestic food and feed needs, says the report. In 2021, Mexico's corn imports accounted for 4.4% of all the corn produced in the U.S. (24% of U.S. corn exports).

Related reading
Mexico to proceed with GMO corn ban

Study: Mexico's proposed GM corn ban reveals broad impacts