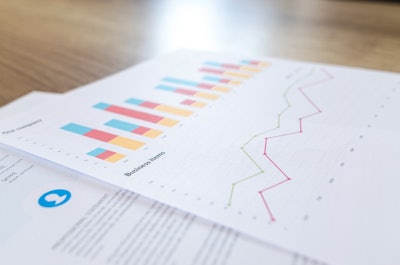 Headlines
Grains lower in the overnight. Weather to slow planting progress in central and northern Midwest. WASDE report scheduled for Thursday.
U.S Weather
Showers slowed planting progress over the weekend in the southeastern Midwest and Delta. Weekend planting conditions were favorable in central and western Midwest.
1-5 day forecast brings moisture into the central and northern Midwest; slowing planting progress. 1-5 day forecast will be drier in southern Midwest favoring planting in that region. Continued dryness in Kansas and Northern Texas will add stress to the wheat crop in that region.
South American Weather
Weekend weather was mostly dry in Brazil with some light scattered rains in Rio Grande do Sul, Santa Catarina, north central Sao Paulo, western Mato Grosso and eastern Bahia. Dryness is expected to persist in the corn growing regions of Brazil this week which will continue to stress the crop during a critical development phase. Heavier rains are expected in Argentina this week which will stall fieldwork. Drier weather in Argentina is expected in the 6-10 day forecast favoring harvest.
Commitment of Traders- Week ending May 1
Net long positions in the category of managed money increased for corn and soybeans in the latest CFTC Commitment of Traders report released on Friday. Net long positions in corn increased to 220,874, up 68,648 from LW. Net long positions in soybeans increased to 149,355, up 10,402 from LW. Net short position in wheat declined to 46,825, down 23,832 from LW.
China Trade Delegation
The trade delegation that met with China last week arrived back in the U.S and met with Trump on Saturday to "seek his decision on next steps." There continues to be "significant disagreement" over certain issues according to the Xinhua News Agency.
The U.S. delegation intends to meet with China every quarter to review progress. Chinese negotiators may visit the U.S at the end of May or June for further discussion.
Shipping Delays in Argentina
On Thursday, a cargo ship ran aground and along the Parana River in Argentina. The accident caused shipping delays over the weekend with around 60 shipps delayed on Friday. The vessel was freed over the weekend and traffic is returning to normal.
The risk of trading futures, hedging, and speculating can be substantial. Grain Hedge is a Branch of Foremost Trading LLC (NFA ID: 0307930)