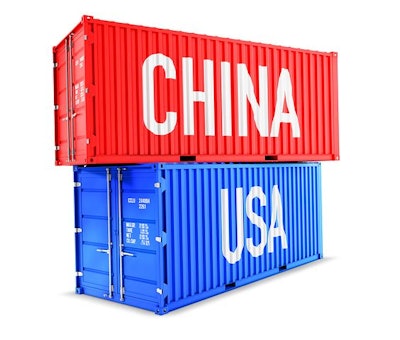 China Cancels Soybean Purchases as Trade War Drags On
Last Friday, the official start date of U.S. and Chinese tariffs, China cancelled all purchases of soybeans for the 2017-18 and 2018-19 marketing years, totalling 432,000 MT. Nov beans were down -9.75 cents in the overnight.
President Trump also said last week that the U.S. may escalate things further with another round of tariffs on $500 billion worth of goods.
Export Sales Announcement
Private exporters reported to the U.S. Department of Agriculture export sales of 132,000 metric tons of soybeans for delivery to unknown destinations during the 2018/2019 marketing year.
EPA Chief Scott Pruitt Resigns,Replacement Brings Optimism to Ethanol
EPA head Scott Pruitt resigned from his post, citing the toll the public spotlight has taken on him and has family following ethical inquiries from Congress. Pruitt had pushed President Trump's agenda of environmental protection rollback and appeased the oil industry in regards to the Renewable Fuel Standard. Andrew Wheeler was Deputy Administrator of the EPA and is set to replace Pruitt. He has previously consulted for ADM and Growth Energy, an ethanol producers association. Under Pruitt, the EPA had approved mass waivers for oil refineries from their annual blending requirements of ethanol and other biofuels.
Rains, High Temps Anticipated Throughout Midwest This Week
Although flooding remains an issue in SE Nebraska and SW Iowa, the Western Corn Belt can expect at least an inch of rain this week. In the east, Illinois, Indiana, and Ohio are expecting a few inches of rain but shouldn't expect too severe of storms. Triple digit temps are slated for the entire Midwest and the coming rain should offset any drought or heat stress.
The risk of trading futures, hedging, and speculating can be substantial. FBN BR LLC (NFA ID: 0508695)