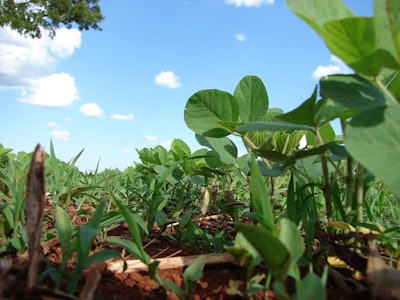 USDA Boosts Soybean Conditions, Leave Corn Unchanged
Soybean growing conditions rose by 1% to 70% Good/Excellent. Drought-stressed Missouri was increased by 8% to 48% G/E and Illinois saw a significant 5% improvement from last week to 60% G/E. Corn conditions remained unchanged at 72% G/E. The Eastern Corn Belt saw some large adjustments with Ohio down 9% to 72% G/E and Michigan falling another 6% to 49%. Colorado also saw a big drop of 14% to 56% G/E but smaller improvements in other states kept the national conditions unchanged. 80% of winter wheat has been harvested so far, compared to the 5 year average of 79%. Spring wheat conditions also fell 1% to 79% G/E.
Ukrainian Wheat Production Estimate Cut Due to Drought
UkrAgroConsult, a private ag consulting firm, has reduced their total wheat estimate by 3.1% to 24.7 MMT and cut exports by 500,000 MT to 15.5 MMT. Winter wheat harvest in Ukraine is 67% complete with yields reported around 50 bpa. Yields in 2017 came in at 53 bpa. Spring wheat harvest has just begun in the south of the country but initial yields are reported lower due to drought stress in May and June. UkrAgroConsult also raised their corn estimate from 26.6 MMT to 27.3 MMT but left exports unchanged at 21 MMT.
Heat Wave Across Southern Plains to Subside
Kansas and Missouri can expect temperatures in the mid 80s to 90s today and Oklahoma and Arkansas in the mid 90s, following the heat indexes of nearly 115 degrees last week. E Nebraska and W Iowa are anticipating scattered thunderstorms and several inches of rain but no significant severe weather is expected.
The risk of trading futures, hedging, and speculating can be substantial. FBN BR LLC (NFA ID: 0508695)