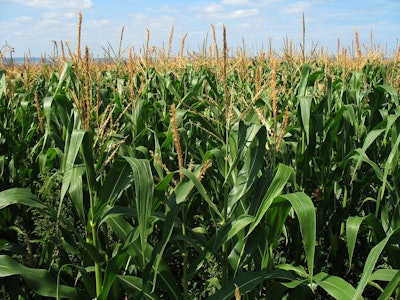 Crop Conditions Slide
USDA's Crop Progress Report showed a steeper than expected dip in crop conditions last week with the U.S. corn crop off 3% to 72% good-to-excellent while beans were down 2% to 69%. Nonetheless, these ratings still best last year's values of 64% and 61% respectively. Double-digit losses were observed in MO and MI which continue to struggle with lack of moisture. Top producers IA and IL were mostly stable on the week.
NOPA Crush Record Large for June
The soy crush figure for June came in at a record lage 159 MB, smashing the previous record for June at 145 MB. Record high crush margins for this time of year are keeping plants running at full capacity, and margins should remain favorable through the U.S. harvest season
Saudis in for Wheat
Saudi Arabia's state grain buyer, the Saudi Grains Organization (SAGO), said on Monday it bought 625,000 tonnes of hard wheat in an international tender. Sellers have the option to deliver from their origin of choice, and with harvest problems in Europe, the U.S. and Canadian wheat could become viable origins on the deal. Early summer drought has damaged crops in Germany, Poland and the Baltic States, which traditionally are major suppliers in Saudi tenders.
Weather Turning Cool but Dry
A cold front will bring cooler temps to much of the Midwest this week. While the next couple of days will remain dry (except parts of the central Plains), another round of rain and thunderstorms will move in as temperatures moderate later in the week. This next system brings the potential for nearly 1.0 inch of rainfall for a wide swath stretching from Nebraska, across Iowa, Minnesota, and Wisconsin. Some of the rainfall is likely to sink south into parts of northern Missouri, improving crop prospects in the area.
The risk of trading futures, hedging, and speculating can be substantial. FBN BR LLC (NFA ID: 0508695)