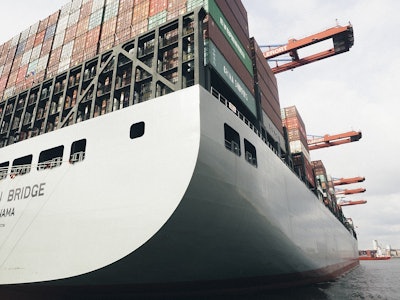 Trump Administration Threatens Another 25% Tariff On $200 Billion of Chinese Goods
At the beginning of the month, President Trump announced 25% tariffs on $34 billion worth of goods from China, to which Beijing quickly responded with tariffs of their own. Shortly after this initial salvo, Trump suggested another round of tariffs at 10% on $200 billion worth of goods.
On Tuesday evening, the White House proposed plans to increase the tariff rate to 25% on $200 billion of Chinese products. An official announcement of another round of tariffs could come as early as this afternoon.
Chinese officials have also promised retaliatory tariffs of their own, despite the news that U.S. Treasurer Steven Mnuchin and Chinese Vice Premier Liu He have been having closed door meetings about re-starting trade negotiations. President Trump has also threatened tariffs on as much as $500 billion worth of products from China, which is approximately the total sum of imports from China in 2017.
Ukraine Seeks to Increase Crop Production to Meet China's Needs
At a conference in Australia, the president of the Ukrainian Grain Association Nikolay Gorbachov stated that he expects Ukrainian grain exports to increase by nearly 45% to 65 MMT over the next 5 years. Gorbachov claims that planted areas of soybeans, corn, and sunflowers could be increased by 10%, in addition to increased yields via better genetics, modern machinery, and better chemical application.
Isolated Storms Forecast for Illinois, Indiana, and Iowa
N and SE Illinois and SW Indiana can both expect thunderstorms later today. Areas along the Illinois-Indiana border can expect the most rainfall of 3-4 inches as the storms will likely last through Thursday. In central Iowa and parts of E central Nebraska, scattered storms are also in the forecast for today, according to the National Weather Service. Iowa and Nebraska can also expect more rain of 2-3 inches from Friday through the weekend.
The risk of trading futures, hedging, and speculating can be substantial. FBN BR LLC (NFA ID: 0508695)