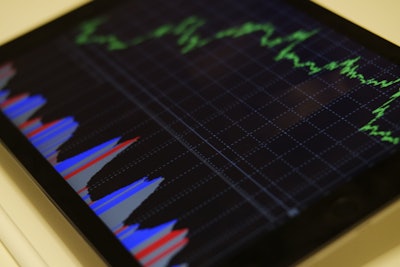 USDA Drops Corn and Soybean G/E Ratings By 1% Each
Monday's Crop Condition Report by the USDA cut the good to excellent ratings for corn by 1% to 70% G/E. Of the top 18 producing states included in the report, North Carolina was the only state to see conditions improve for their corn crop. Noteworthy reductions in G/E ratings were North Dakota (-6%), Illinois (-5%), and Nebraska (-2%). Corn in the US was also 58% dough stage and 15% dented. Soybean conditions also dropped 1% to 66% good to excellent. North Dakota saw another large reduction (-11%), as well as Michigan (-4%), Nebraska (-4%), and Iowa (-2%). Also, 77% of US soybeans were setting pods. The USDA also announced that spring wheat is 75% G/E and is 35% harvested, compared to the 5 year average of 27%. Winter wheat is 94% harvested, 96% 5 year average.
Consultancy Boosts Ukrainian Grain Harvest and Export Estimates
This morning, UkrAgroConsult has raised their harvest expectations for all grain to 62.6 MMT versus 61.4 MMT. Ukraine experienced poor growing conditions all throughout its growing season but UkrAgroConsult anticipates a larger than expected corn harvest at 28.5 MMT compared to their previous estimate of 27.3 MMT. The consulting firm also raised their grain export estimate to 42.5 MMT from 41 MMT last month. Last week, the Ukrainian government announced that it will limit exports of wheat to 16 MMT.
Flash Flood Warnings and Advisories in Effect in Parts Of Oklahoma, Arkansas
Sections of E Oklahoma and NW Arkansas are under flash flood watches and advisories from the National Weather Service as thunderstorms sweep through the area. The storms are expected to bring 2-4 inches of rain but certain areas may see as much as 7 inches, threatening to flood low areas and smaller rivers. A few inches of rain are also expected in the Eastern Corn Belt, particularly over N Illinois, central Michigan, and the Indiana-Ohio border near Fort Wayne.
The risk of trading futures, hedging, and speculating can be substantial. FBN BR LLC (NFA ID: 0508695)