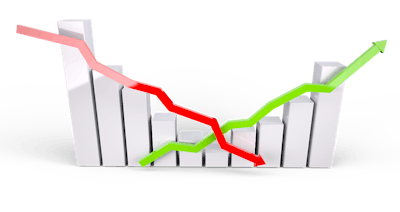 Australia Slashes Wheat Production Estimate to 10-Year Low As Drought Rages Down Under
The Australian Bureau of Agricultural and Resource Economics (ABARES) has cut their forecast of wheat production to 19.1 MMT, down 13% from their June number of 21.9 MMT. Drought has significantly affected the east coast of Australia, which has seen less than 20% of its usual rainfall since June. ABARES has cut wheat production in Eastern Australia by nearly 38% to 5.74 MMT. Australia is the 4th largest exporter of wheat and typically exports two-thirds of its crop.
Export Sales Announcement
Export sales of 138,000 metric tons of corn for delivery to South Korea during the 2018/2019 marketing year. Also noted: Cancellations of export sales of 192,000 metric tons of soybeans for delivery to unknown destinations during the 2018/2019 marketing year.
Canadian Trade Officials to Meet With Robert Lighthizer In Washington D.C. Today
Chrystia Freeland, the Canadian Foreign Minister, is set to meet with US Trade Representative Robert Lighthizer in Washington today to begin another round of NAFTA talks. Time is running out for a new deal to be agreed upon as President Trump has already come to an agreement on modernizing NAFTA with Mexico and plans on signing it into law following Congressional approval. Canada is working to finalize a deal by the end of Sept. The main hurdles are opening up Canada to import more US dairy, automobile production, and a dispute-resolution mechanism that Canada wishes to see. Yesterday, USDA Chief Sonny Perdue said that Canada's dairy scheme must come to an end for a NAFTA deal to be reached.
USDA's Sept WASDE Report Scheduled for Release Tomorrow At 11 AM Central
Analysts expect the upcoming Sept WASDE report is to show a slight build in old crop corn stocks and a draw down in new crop. Global new crop stocks are also expected to build up by several million metric tonnes. Analysts estimate the corn yield at 177.8 bpa and production at 14.529 billion bushels. Estimates for US old crop soybeans also show a slight draw and new crop is expected to increase from the Aug WASDE number from the USDA. The average yield estimate from analysts is 52.2 bpa and expect production at 4.649 billion bushels.
The risk of trading futures, hedging, and speculating can be substantial. FBN BR LLC (NFA ID: 0508695)