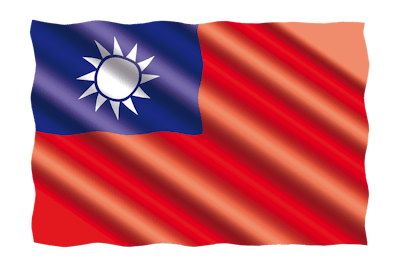 Taiwan Agrees to Buy $1.56 Billion Soybeans from Iowa And Minnesota
The team from the Taiwanese Agricultural Trade Goodwill has signed a deal to buy between 3.2-3.9 MMT of soybeans from Iowa and Minnesota over the next two years. The valuation of those beans stands at $1.56 billion. Taiwan is the sixth largest export market for US origin soybeans. In 2017, Taiwan imported 1.4 MMT of beans from the US. In 2018 so far, Taiwanese purchases have increased 80% from the five year average and they have bought 1.2 MMT of beans from January to July. As the trade war between the U.S. and China rages on, Taiwan is seeking to strengthen their ties to the U.S. with this agreement, which very may ruffle feathers with the Chinese government, who see Taiwan as a part of China, not a separate country.
Brazilian Soybean Planting Continues at Above-Average Pace
Due to much improved moisture this year, the planting place for soybeans in Brazil is ahead of schedule. Nationally, soybeans are 1.9% planted, compared to the five-year average of 0.3%. Two of the largest soybean producing states, Parana and Mato Grosso, are both reporting above average planting paces, with Parana setting a record at 11.2% planted. Drought delayed planting in Brazil this time last year, but now that their growing regions have seen ample precipitation, planting is about 2 to 3 weeks ahead of where it was last year. An early soybean planting in Brazil means an early planting of second crop corn, which directly follows bean harvest, as well as an early start to exports being ramped up. This year, nearly 80% of all Brazilian bean exports have gone to China. Down in Argentina, the Buenos Aires Grain Exchange reports that corn is 10.7% planted and that planted hectares will increase by 300,000 to 5.8 million hectares. Soybean planting follows corn in Argentina, which has not begun yet.
Freeze Warning in Place for Nearly All Of North Dakota; Storms Forecast Over Weekend for E Iowa
The National Weather Service has placed a freeze warning for almost the entire state of North Dakota. Early morning temps were reported to be as low as the mid 20s. Spring wheat harvest is finished in North Dakota but soybeans are only 21% harvested and corn has just barely begun. The USDA Crop Progress report pegged North Dakota corn as only 65% mature. Thunderstorms are in the forecast for the weekend of parts of E Iowa and W Illinois, where low lying areas are already dealing with flooding. A second storm pattern may emerge early next week.
USDA Quarterly Grain Stocks Report Released Today At 11 CST
The risk of trading futures, hedging, and speculating can be substantial. FBN BR LLC (NFA ID: 0508695)