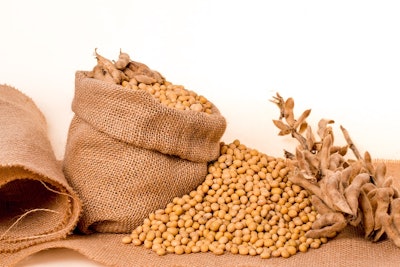 Soybean Export Sales Exceed Expectations, Cheap Corn Remains Attractive
The USDA announced weekly sales of soybeans at 1,521,200 MT, surpassing traders' expectations. The bulk of purchases were made by Mexico, Unknown destinations, Germany, and Argentina. Net sales of corn were reported at 1,431,000 MT, falling to the higher end of the range for analysts guesses and down around 300,000 MT from last week. Top buyers of US corn were Mexico, Canada, and Peru. Wheat export sales were pegged at 435,300 MT, down 34% from last week and down 8% from the 4 week average. The largest purchasers reported by the USDA were Brazil, Saudi Arabia, and Nigeria.
Ethanol Production Drops to Lowest Levels in Five Months as Stockpiles Grow
Production of ethanol for the week ending on Sep 28 fell to the lowest level since April 20, posting 1.015 million barrels per day. Last week, the EIA reported ethanol production at 1.036 million barrels per day. Ethanol stocks also rose to multi-month highs of 23.445 million barrels, the highest since Mar 20. Stockpiles rose from last week by 816,000 barrels. President Trump is headed to Council Bluffs, IA next week where he is expected to announce his approval for year-round sales of E15 fuel.
Thunderstorms Remain in Forecast for Much of Midwest
Several inches of rain are expected to fall over E Nebraska, nearly all of Iowa, and into much of Illinois today. Areas of E Iowa and W Illinois have struggled with heavy rain and flooding over the past 2 weeks. E Nebraska can expect isolated thunderstorms to begin today and continue until the early part of next week. S Minnesota, S Wisconsin, and most of Michigan can expect scattered showers over the next 5 days as well.
The risk of trading futures, hedging, and speculating can be substantial. FBN BR LLC (NFA ID: 0508695)