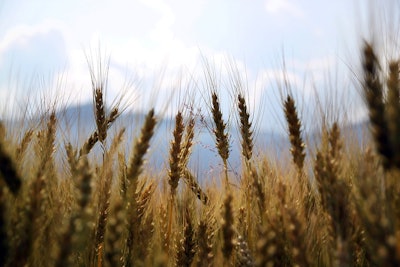 USDA's April WASDE: Bearish Corn, Cotton, Rice and Wheat; Neutral Soy
Corn: The most bearish of the major row crops as the carry-out was raised by 200 BU to 2.035 BBU on slower export, ethanol, and feed use.
Argentina Corn Production: 47 MMT up from 46 MMT in March. Brazil Corn Production: 96 MMT up from 94.5 MMT in March.
Cotton: Carry-out raised to 4.4 million bales. At 3.1 million bales, U.S. cotton consumption is forecast to reach its lowest level since the 1890s.
Rice: All rice carry-out raised to 53.6 million CWT as long, medium and short-grain exports were lowered. The current estimated carry-out would be the largest since 1986.
Soybeans: Neutral as the carry-out is lowered by 5 MBU to 895 MBU.
Wheat: All-wheat carryout raised to 1.087 BBU from 1.055 BBU in March as feed and export demand are lowered. HRS and SRW carry-outs raised on slower export demand and tepid feed use. Largest HRS carryout since 1984.
What It Means for the U.S. Farmer: Looking at the carry-outs for most of the U.S. agricultural row crops is like time travel but not in a good way. The return of large ending stocks: HRS, corn, rice, and cotton amid a lackluster demand structure are negative variables that we, at FBN, believe have contributed to the lack of volatility in the financial markets.
With the wheat marketing year ending in May and planting underway we believe that attention is shifting to the supply side of the balance sheets. Absent a U.S./China trade accord we, at FBN, believe that U.S. agricultural demand should remain challenging for the balance of the marketing year.
Export Sales Announcement
Private exporters reported to the U.S. Department of Agriculture export sales of 133,759 metric tons of soybeans for delivery to unknown destinations during the 2018/2019 marketing year
French Wheat Exports Raised for Consecutive Month
Farming agency FranceAgriMer raised its forecast for French soft wheat exports outside the European Union this season for the third month in a row, underlining a recent acceleration in shipments.
In monthly supply and demand estimates published on Wednesday, FranceAgriMer predicted soft wheat exports outside the bloc of 9.7 MMT up from the 9.5 MMT forecast last month, + 19.5% YoY.
French wheat exports have increased in recent weeks by declining competition from Black Sea origins and steady demand from North and West Africa countries.
What It Means for the U.S. Farmer: The U.S. wheat program remains the supplier of last resort and these numbers from AgriMer support this statement. SRW and low protein HRW primarily competes with French wheat. Strength of the French wheat export program is well known and there is widespread belief that France's export program could hit 10 MMT this year.
The risk of trading futures, hedging, and speculating can be substantial. FBN BR LLC (NFA ID: 0508695)