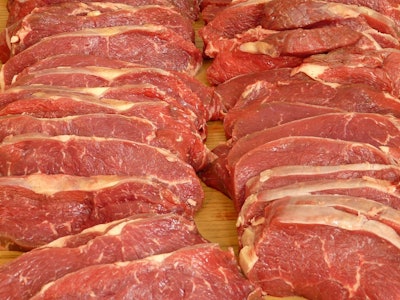 Chinese Pork Imports Rise 24% in April
China imported 136,517 tonnes of pork in April, up 24% YoY as the world's top consumer of the meat increased its global buying spree amid concerns about future supplies resulting from African swine fever (ASF)
This marked the biggest monthly volume since September 2016, when pork imports topped 140,000 tonnes. The have only come close to such a high level once since then; hitting 135,900 tonnes in March 2018.
China has imported 470,776 tonnes of pork in the first four months of 2019, +8.4% YoY.
Some estimates, including the USDA, have lowered the size of the Chinese hog herd by 200 million head from ASF. ASF does not have a vaccine and can not be contracted by humans.
What It Means For The US Farmer: At FBN we believe that the size and pace of the Chinese pork import program is not a surprise given the mortality rates stemming from ASF. But we think that China's aggressive pork import program from the EU and Brazil while essentially skipping the U.S. is a loss for the U.S. farmer. China's 62% import tariff on U.S. pork combined with the country's arbitrary Ractopamine ban has not been positive for the U.S. farmer.
Russia 2019/20 Grain Exports Estimated At 45 MMT
The Russian Agriculture Ministry Russia expects grain exports for the 2019/2020 new season of 45 MMT, +1 MMT YoY.
Wheat exports are expected at 37 MMT which according to the USDA's data would be unchanged from the 2018/19 marketing year.
Russia is on track to harvest 80 MMT of wheat this year which is +9 MMT YoY.
Ideal weather and timely rains have been favorable for the Russian winter wheat crop and has presented the region with a solid start to the 2019/20 row crop season.
What It Means For The US Farmer: At FBN we believe that large Russian row crops can be a negative to the U.S. export programs. It's our opinion that a strong U.S. dollar and a generous carry structure can help keep U.S. wheat out of the global export grids and makes U.S. wheat the supplier of last resort.
The risk of trading futures, hedging, and speculating can be substantial. FBN BR LLC (NFA ID: 0508695)