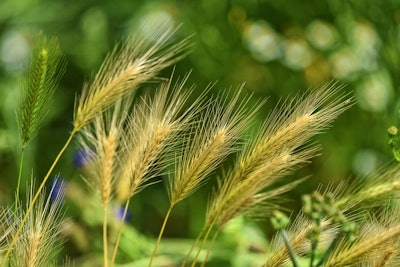 EU Barley Production To Increase 15% YoY After 2018 Drought
Europe is facing a strong rise in its 2019 winter barley harvest following massive drought damage a year before, bringing improved supplies for farmers.
European agri-consultants, Strategie Grains, is estimating that EU winter barley production will increase 15% YoY to 30.86 MMT.
French barley production is estimated to rise 4% YoY while German production is forecasted at 35.5% YoY increase. UK barley production is expected to rise by 20% YoY. Polish production is expected to increase 7% YoY.
Timely rains and cool weather across much of the EU has helped aid the barley, wheat and corn crops.
Barley is used as an animal feed input throughout much of Europe, the Middle East and the Baltics.
What It Means for the U.S. Farmer: At FBN we believe that EU's emergence from a drought in 2018 can be a negative for the U.S. wheat and corn export programs. Because barley is used as a domestic and exportable feed component, we believe that the forecasted production increases will start to "pencil into" EU export grids. Increased feed barley exports has the ability to displace U.S. corn exports.
Canadian Government Offers Aid Package for Canola Producers
The Canadian government is reporting increased access to an insurance program for canola exporters looking to find new buyers in light of trade tensions between Canada and China.
The government is working to provide additional credit insurance for grain exporters. A government led working group was created to assist the canola industry has been asking the Canadian government to help alleviate default risks while exporters looking for alternative export markets could incur.
China is Canada's largest canola export market and has blocked imports of canola from selected companies since March over a continuing dispute that involves Canada's allowing the extradition of the CFO of a Chinese technology company, Huawei Technologies, to the U.S.
What It Means for the U.S. Farmer: At FBN we believe that China's non-science based ban of Canadian canola exports from selected companies continues to drag on the entire supply chain. We believe that the Chinese import ban was a primary catalyst that helped Canadian producers switch acres from canola to wheat for the 2019/20 crop year. We believe that Canada's growing wheat acres will increase the regions wheat supply and is a negative for the DNS producer in the northern states.
The risk of trading futures, hedging, and speculating can be substantial. FBN BR LLC (NFA ID: 0508695)