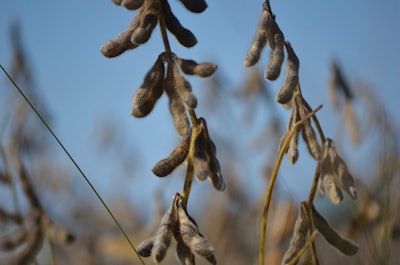 Trade aid round two, or MFP2, is finally here. Regardless of what you call it, much-needed relief is on its way to farmers. On Thursday, USDA released the latest details on its actions to offer farmers reprieve from ongoing trade disputes. First announced in May, this new program will be structured similarly to last year's program and will include:
The Market Facilitation Program, a system authorized under the Commodity Credit Corporation and administered by the Farm Service Agency. This program is a series of direct payments to farmers who have been impacted by trade retaliation. The payments will total $14.5 billion.
The Food Purchase and Distribution Program, a program administered by the Agricultural Marketing Service will purchase surplus commodities that have accrued due to lower export demand. It will be funded with $1.4 billion.
The Agricultural Trade Promotion Program, a program administered by the Foreign Agricultural Service to assist in developing new export markets on behalf of producers. This program will be funded with $100 million.
The Big Difference
This is the second year of MFP and trade assistance offered by USDA and the department has so far spent upwards of $8.5 billion in payments to producers who applied for MFP last year. While both are direct payment programs, this year's program is slightly different than last year's in terms of the way the payments are calculated.
As previously mentioned, the three different commodity groups will have three different payment structures. Non-specialty crops will receive a single-county payment rate multiplied by the farm's total plantings of MFP-eligible crops in aggregate in 2019. USDA has placed a cap on a producer's total payment-eligible plantings and they cannot exceed total 2018 plantings for that producer. This is in contrast to last year's decision to make the payment rates based on unit of production for individual commodities, e.g., $1.65 per bushel of soybeans or 6 cents per pound of cotton (Trade Aid Round One: A State Perspective). Part of the reason USDA made the second round of MFP payments at the county, rather than the commodity level was an attempt to avoid influencing planting decisions in the middle of planting.
This announcement is still fresh, and there will be much more analysis to come on the subject, but in summary, USDA is providing much-needed short-term financial relief for farmers who are being hammered by the loss of markets, severe weather events, low commodity prices, mounting debt and a lack of available labor.
To read the full Market Intel, click here.