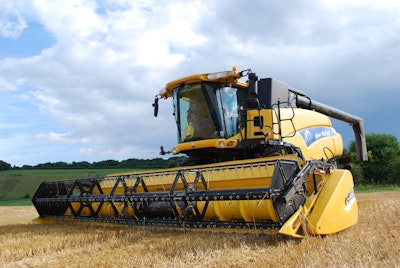 Day Two of Pro Farmer: Indiana and Nebraska
Scouts were in Indiana on Tuesday, confirming expectations that yields are down from last year.
The tour forecast average corn yields in Indiana at 161.5 BPA, which compares with last year at 182.3 BPA and the average at 175.7 BPA.
Soybean pod counts came in at 924 pods, down notably from last year at 1,312 pods and an average at 1,220 pods.
For Nebraska, yields and pod counts are down slightly from last year.
Average corn yields came in at 172.6 BPA, down from 179.2 BPA last year but above the average at 167.7 BPA.
Pod counts totaled 1,211 pods, down from last year at 1,299 pods and the average at 1,218 pods.
Nebraska has had crop conditions that have been above average recently while most other states have had below-average ratings.
FBN's Take On What It Means for the U.S. Farmer: The Pro Farmer tour is confirming expectations that yield prospects across the Corn Belt generally are below average and below last year, particularly in the eastern half. The below-average yields and pod counts could help keep futures stabilized in the near term as the market is still focused on the supply half of the balance sheet. FBN believes there is upside potential for corn futures and will be issuing a corn yield forecast update this week.
China to Speed Up Subsidies for Culled ASF Pigs
Overnight, China's cabinet announced its intentions to speed up the delivery of subsidies for pigs that are culled because of the African swine fever (ASF).
The subsidies are at 1,200 yuan per pig ($170).
This is aimed at efforts to encourage producers to cull pigs with the virus (or ones that may have been exposed) to help stop the spread of the disease.
However, some producers are not receiving the subsidies as local officials promise to restock herds rather than pay, citing a lack of funds, which could further spread the disease.
Reports indicate that about 32 percent of China's sow and hog herds have been culled.
China and Russia have been in trade discussions regarding pork exports. Overnight, Russia reported a fresh ASF case near its border with China.
FBN's Take On What It Means for the U.S. Farmer: We believe ASF issues still are present and that the Chinese government is having difficulty curbing the spread of the disease. The large drop in the herd size is leading to larger pork imports and for diversification to other protein sources. The U.S. is benefiting some due to increased demand for pork imports from China, but other countries including Russia, Brazil, the EU, and Australia likely will be the key winners of the ASF issues.
The risk of trading futures, hedging, and speculating can be substantial. FBN BR LLC (NFA ID: 0508695)