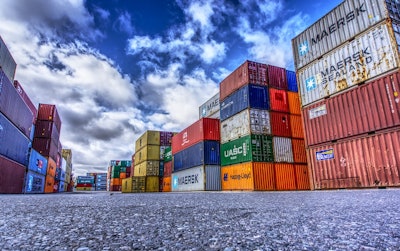 Coronavirus Reroutes US Chicken Shipments Destined For China
China will grant exemptions on retaliatory duties imposed against 696 U.S. goods as China seeks to fulfill commitments made in the Phase-1 trade deal with the US.
US goods eligible for tariff exemptions include: agricultural and energy products such as pork, beef, soybeans, natural gas and crude oil.
Other products subject to exemption on additional tariffs imposed include denatured ethanol and wheat, corn and sorghum.
These items were subject to extra tariffs imposed during the escalation of the bilateral trade dispute.
Chinese firms will submit applications for tariff exemptions based on market conditions and commercial considerations.
FBN's Take On What It Means: We believe that China's movement toward a normalized trade regime with the US has the ability to represent a positive step forward for US agriculture. However, we view China's policy about purchasing based on world prices and domestic demand through a cautionary lens.
Brazil Soybean Crop Smashing Records
Brazilian agri-consultant, AgRural, said that the soybean production in the 2019/2020 cycle is expected to reach a record of 125.6 million tonnes (MMT), or 4.6 billion bushels (BBU).
The estimate was revised from 123.9 million tonnes in January.
The USDA estimated Brazil's soybean crop at 125 MMT or 4.5 BBU in their February WASDE report last week.
Brazil has harvested 21% of the total soybean acres. This is below the 36% for the same week last year but is in-line with the five-year average.
Brazil is the world's largest exporter and also the largest producer of soybeans.
FBN's Take On What It Means: If the old adage that "big crops keep getting bigger" is true then we believe that the data coming from Brazil is not a positive input for the US soybean export program.
The risk of trading futures, hedging, and speculating can be substantial. FBN BR LLC (NFA ID: 0508695)