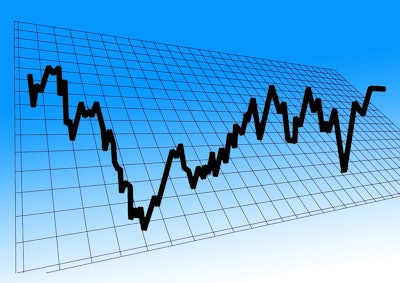 Plant Shutdowns Continue to Affect Grain Demand
POET will idle production at its bio-processing facilities in Ashton and Coon Rapids, IA, and in Chancellor, SD.
The company will also delay the start of its new plant in Shelbyville, IN.
On an annualized basis, the changes at the four plants are expected to reduce corn demand by 110 million bushels.
Cargill closed a U.S. meat plant in Hazleton, Pennsylvania that produces meat for retail grocers.
Other major meat companies including, Tyson Foods Inc and JBS USA said on Monday they shut three facilities that produce pork and beef in Iowa and Pennsylvania.
FBN's Take On What It Means: The outlook for corn use in ethanol remains grim, and now we are seeing meat packing affected which would work back to cool feed demand. FBN believes the USDA will reduce demand and increase carryout in this Thursday's report.
Weather Forecasts Not Ideal for Wheat
Parts of Russia would welcome moisture but the situation is not dire yet.
Light rain is in the forecast with temperatures forecast to be below normal.
France received less than normal rain the past 4 weeks after being wet all winter but is forecast to receive rainfall in the coming week.
Cold weather is forecast for the southern Plains Sunday and Monday with lows expected in the mid to upper 20's in Kansas.
As of last Sunday, Kansas wheat was reported to be 20% jointed.
Damage can occur to jointed wheat when the temperature is below 24F for two hours or more.
FBN's Take On What It Means: As the growing season continues in the Northern Hemisphere, weather conditions will start to take on more importance. While FBN believes we are still weeks away from any critical impact, weather issues in Russia, France, and possibly the US should be noted and monitored for further developments. The cold temperatures in the forecast are more concerning right now than the lack of moisture.
The risk of trading futures, hedging, and speculating can be substantial. FBN BR LLC (NFA ID: 0508695)