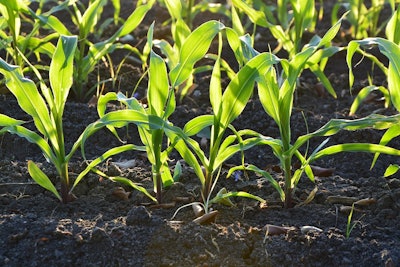 Smithfield Shuts Down Pork Plant in SD
The company extended the closure of its Sioux Falls plant.
Previously, it announced a temporary shutdown.
But, with so many cases of coronavirus among its employees, the plant has not announced a re-opening date.
The facility represents 4-5% of US pork production.
This follows several other processors idling plants.
Cargill, Tyson, and JBS all have been impacted with facilities temporarily shutting down.
FBN's Take On What It Means: Meat production plant closures will cause disruptions in the meat supply chain that will be felt down to the producer all the way to the consumer. Shortages of pork could be forthcoming with the Smithfield/Sioux Falls closure given its large markets share. Lean hog and live cattle prices have fallen the past two weeks but this weakness could be extended until plants come back online.
Comments on USDA's Thursday Reports
USDA added stocks to the balance sheets for US corn, soybeans, and wheat.
USDA was aggressive in its cut to corn use, trimming 375 million bushels from ethanol use but did add 150 million to feed.
FBN views USDA's corn stocks forecast at 2,092 million bushels as light with FBN expecting a carryout closer to the 2,200-million-bushel mark with new-crop stocks expected around three billion bushels.
US soybean stocks were boosted on lower exports.
But, crush was raised by 20 million bushels and remains a bright spot.
FBN is optimistic about new-crop balance sheet prospects.
Wheat stocks were raised on lower feed use and slightly lower exports.
The changes were in line with FBN's views.
New-crop wheat stocks are expected to decline again for 2020/21.
FBN's Take On What It Means: Overall, the cuts in use were largely expected by the trade. FBN's views on the market vary across commodities with corn being slightly bearish. There is high risk that balance sheet grows in the 2020 crop year given current ethanol use and acreage prospects. The outlooks for soybean and wheat are more optimistic than corn with both forecast to have a reduction in stocks for the new-crop year.
The risk of trading futures, hedging, and speculating can be substantial. FBN BR LLC (NFA ID: 0508695)