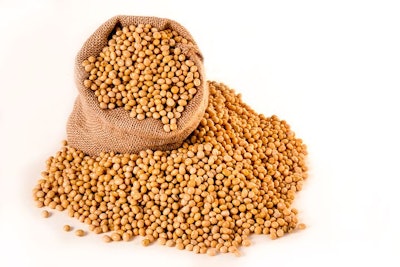 U.S./China Trade Talks Continue Amid Outbreak
After their first contact since the deal was signed in January, trade negotiators from the U.S. and China announced continued support.
In spite of the coronavirus pandemic, both countries fully expect to meet their obligations under the agreement in a timely manner.
President Trump cast doubt on the future of the Phase 1 trade deal, stating he was "having a very hard time with China."
As of the end of March, China had imported an estimated $22 billion of a targeted $194 billion of U.S. goods.
For ag goods, that total was $5 billion, which was up from 2019 but below the average quarterly value needed to reach the agreement total.
China's imports of all US goods declined 5.9% in the first quarter compared with 2019 due to the global outbreak.
FBN's Take On What It Means: Despite lagging purchases, USDA will likely have to assume China will fulfill their commitments under the Phase 1 agreement when the agency releases supply/demand estimates in their May report on Tuesday. This would imply a sharp increase in soybean purchases for September through December between South American old-crop being depleted and new-crop becoming available.
Senators Argue for Continued Renewable Fuel Standard
Nearly a quarter of the Senate signed a letter asking the president to maintain ethanol blending requirements.
It argued that "waiving the RFS [Renewable Fuel Standard] would cause further harm to the U.S. economy."
The letter is seen as a response to an earlier letter in April from the governors of oil producing states asking for relief from the RFS for refineries.
The administration has been caught between agricultural and energy interests which are both important supporters.
FBN's Take On What It Means: After energy prices dropped to historic lows last month, lawmakers have been under pressure to offer some aid to the oil industry. It appears the current RFS is safe, but the possibility of future adjustments exist.
The risk of trading futures, hedging, and speculating can be substantial. FBN BR LLC (NFA ID: 0508695)