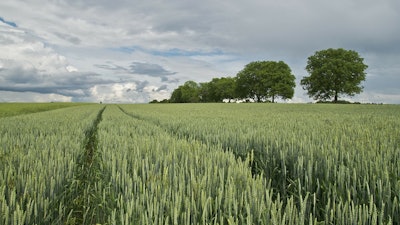 Further Cuts to Russia, Ukraine and EU Wheat
IKAR lowered the projected Russian wheat crop to 78 million tonnes from 79.5 previously.
France's Agriculture Ministry lowered the estimate of French soft wheat production to 31.3 million tonnes, compared to 39.5 million last year
ProAgro also lowered the forecast of the Ukraine wheat crop to 26.1 million tonnes from 26.65 million in June.
Very early yields from the Ukraine wheat harvest, with just 2% complete, were 33% below last year.
Harvest is in the early stages and the southern areas faced adverse weather during part of the growing season.
USDA last reported Ukraine's crop 26.5 million tonnes and Russia's at 77 million tonnes.
FBN's Take On What It Means: USDA will likely account for the smaller crops coming out of the EU and Russia in its report this Friday, but a large decrease in world stocks is not expected. The US, EU and Black Sea weather forecast is not ideal. With poor yields on the early Black Sea harvest and the reduced EU crop, there may be opportunities for the US to increase exports, especially later in the marketing year.
Ethanol Margins At Risk
Ethanol production margins have rebounded strongly over the last month as production and demand volumes recovered from their spring collapses.
While the current production environment is strong, a few developments in recent weeks threaten to cause production margins to fall.
The coronavirus epidemic has regained strength in the US since many lockdown orders were recently lifted
The federal government has placed an indefinite hold on its upcoming biofuels mandate rulemaking.
Corn prices have risen approximately 10% from the recent lows, increasing the cost of the major feedstock.
FBN's Take On What It Means: The rebound in ethanol since the extreme lows in April has been impressive, but continued expansion is needed to work through large current and future corn stocks. Corn prices can be accounted for and the Renewable Fuels Standard will likely be enforced into 2021, but the industry can't afford another lapse in demand if the economy doesn't continue to recover.
The risk of trading futures, hedging, and speculating can be substantial. FBN BR LLC (NFA ID: 0508695)